Calm.Healthy.Sexy. is all about helping women take small positive steps that eventually lead to feeling calmer, being healthier, and feeling sexier.  This weekend's small step is – plan ahead so that you and your family can enjoy quick, healthy breakfasts next week.  Most women find that weekday mornings are very hectic.  Getting the kids off to school, getting ready for work, getting ready to homeschool – whatever you're doing that day, it often leads to a last-minute rush for breakfast.  So take about an hour this weekend and get breakfast organized for next week.  Here's what I did:
Make smoothies and freeze them.  I love, love, love this strategy.  We often have over-ripe bananas at our house, and I like to turn them into smoothies.  My basic recipe is 1 banana, 1 cup of milk, 1 cup of frozen berries, and 1/3 cup yogurt.  You may need a touch of sugar, but taste before adding it.  Before freezing I sprinkle the top of each container with Fruit Fresh (it helps maintain the lovely color), but this is optional.  I used to freeze them in rectangular Gladware containers, which work fine, but this week I found Ball Freezer Jars at Walmart and realized that they are perfect for freezing smoothies!  No need to pour from the rectangular container to a cup – the container is a cup!  (I am unreasonably excited about this discovery.)
Make healthy snack bars or muffins and package them in individual servings.  My current favorite is Grab and Go Snack Bars from Eat at Home Cooks, but I also like Pumpkin Cranberry Muffins from Cooking Light (you can substitute some whole wheat flour for the regular flour in this recipe).  Choose any bar or muffin that your family likes, but try to use one that includes some healthy ingredients and is reasonably low in fat and sugar.  One bar or muffin with a glass of low-fat milk is a delicious way to start the day.
Package nut mix or trail mix in individual containers or sandwich bags.  (If you're watching your weight, be sure to measure – nuts are very healthy, but their calories can add up quickly).  This is the ultimate grab-an-go breakfast (or snack), when you just don't have time for anything else.
So there it is, part of my grab-and-go stash for next week.  I'm not a morning person, so having breakfast items on hand that I or anyone in the family can eat quickly or grab on the way out the door helps me feel a bit calmer, and helps all of us be a little bit healthier.
What are your strategies for feeling calmer and being healthier in the morning.  Please share them in the comments section.
I would love for you to  follow Calm.Healthy.Sexy. on Twitter (@CalmHealthySexy), Facebook, or Pinterest.  And one day I will actually learn how to put the nice little Twitter, Facebook and Pinterest buttons on the site so that you can just click on them to follow!
Have a great weekend,
Gaye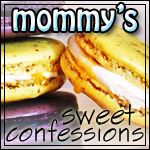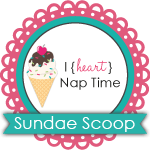 Linked at Wilderness Wife and I'm an Organizing Junkie.
Linked to the Melt in Your Mouth Monday blog hop.


This post is featured on Foodie Friends Friday!