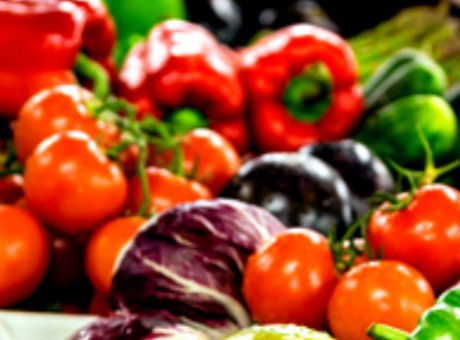 A woman emailed me a few months ago, after reading an article I'd written about healthy diets, and said, "I know what I need to do. I just can't make myself do it." 

She was a busy woman, wife, and mom, with lots of responsibilities, lots of stress, and very little time. And the thought of doing what it takes to eat healthier seemed overwhelming to her. 

I know exactly how she feels, and you probably do too. We live in a time and a place that makes it easy and low stress to eat fast and processed food – and difficult and stressful to eat fresh and unprocessed food. 

As a result, many of our attempts to eat well end up feeling like failures, because they're just too hard to maintain. 

So yes, eating healthier is challenging – but it's not impossible. And the simplest way to begin is to start with these 4 low-stress changes that require a very small investment but pay big dividends for your energy and overall health:
4 Low-stress Ways to Start Eating Healthier
• Follow the 2 x 3 + 1 rule. The U.S. Dietary Guidelines recommend 1.5 cups of fruits and 2.5 cups of vegetables per day (for an 1800 calorie diet). But – lets' be honest – most of us don't know exactly what that means. 

So I recommend the 2 x 3 + 1 rule as an easy way to start eating more fruits and vegetables – you simply eat 2 fruits or vegetables at breakfast, lunch, and dinner plus 1 as a snack. Much easier to remember – and no measuring! (Once you get into the 2 X 3 + 1 habit, you can always add more.) 

And remember that adding fruits and vegetables to your meals doesn't have to be complicated. Start with things that require little or no prep, like apples, oranges, bananas, baby carrots, cherry tomatoes, and sugar snap peas. 

Once you get into a routine, up your game just a bit by taking 30 minutes on the weekend to cut up vegetables so that you can make salads or roasted vegetables during the week with almost no effort.
 • Stop drinking soda. Regular or diet, just stop drinking it. Soda is full of chemicals and either sugar or artificial sweeteners, and you just don't need it. If you drink a lot every day, you may need to taper off over a few weeks. I personally love a fountain Coke Zero over crushed ice, but I know that my body really doesn't need it.

To replace it, drink more water. And even if you don't drink soda, make sure that you're drinking enough water. Because sometimes when you're feeling hungry or lethargic, your body is actually telling you that it needs more water. 

• Eat less sugar. Sugar and sweets provide lots of calories, but not much in the way of good nutrition. And they put you into a cycle of craving more food and feeling hungry every few hours. When I cut way back on sugar, for example, I'm amazed at how much less hungry I feel. So start reducing sugar and foods that are high in sugar. 

A simple way to start is to cut out desserts and sweet snacks on most days – and avoid altogether the ones you don't even really like. (No mindless snacking on packaged cookies or the candy your kids brought home from a party!) Eat low-sugar fruits, like berries, for dessert, or train yourself not to need dessert except on special occasions. 

Get rid of sweets you love but don't want to eat – or at least put them where you can't see them. For me, that means no homemade chocolate chip cookies or brownies at my house, because I just can't resist them. And consider keeping on hand small amounts of healthier sweets (like dark chocolate), for those times when you really, really need something sweet. 

• Eat most of your meals at home. Eating out makes it hard to eat healthy, because many restaurant meals are loaded with things you don't really want eat. They tend to be loaded with sugar and salt, as well as unhealthy kinds of fat and calories. 

So focus on making simple meals at home so that you don't have to eat out as often. Put your Crockpot or InstantPot to work, bake some chicken breasts, roast some vegetables, and do some food prep on the weekend so cooking doesn't feel like a burden on busy week nights.
Eating healthy isn't easy. It takes some time and thought and preparation. And I freely admit that I often want to ditch it in favor of something easier. 

But I think it's worth the effort. If you want to increase your energy levels, improve your health, or just feel good about how you're caring for your body, consider making these 4 low-stress changes to start eating healthier for 3 or 4 weeks, then see how you feel.