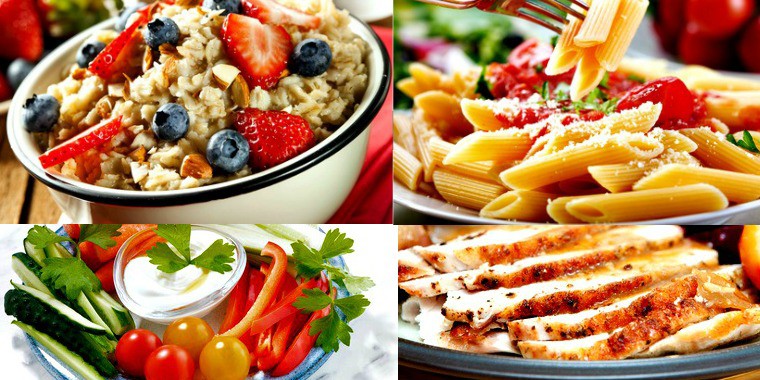 If you're a busy mom on the go, and especially if you're trying to feed a busy family, you know how tempting it is to rely on fast food and prepared meals. It's hard to come up with easy and healthy family meals when you're pressed for time – and meals cooked by someone else just seem so tempting!
The problem, of course, is that those meals tend to include a lot of ingredients your family doesn't need – like salt, sugar, trans fat, artificial colors – and very few ingredients it does need – like fruits, vegetables, whole grains, and healthy fat. What you need instead are easy and healthy family meals that fit your schedule and don't break the bank.
Fortunately, you don't have to rely on fast food and prepared meals, even on your busiest days. With a little bit of planning and a pantry and refrigerator stocked with some healthy staples, you can serve easy and healthy family meals – quick, delicious and clean eating breakfasts, lunches and dinners – even when you're strapped for time.
And this free ebook can help you get started. It includes 20 healthy, quick family meals made from real food ingredients – breakfasts, lunches, and dinners to help you get started.
These are meals I've served to my family on some of our busiest days. And they're meals you can make when you want to eat well and feed your family well, but have almost no time to cook. There's absolutely no cost or obligation to download the ebook, which you can access here – 20 Easy and Healthy Family Meals
Here are a few examples of the quick, no-recipe meals included in the ebook:
Breakfast
Whole wheat toast, natural peanut butter, and milk – This simple meal contains a good mix of complex carbohydrates, protein and fat. And most kids and adults are happy to eat it.
Yogurt and fruit – You can make something like my Yogurt, Fruit and Nut Bowl, or just toss some plain Greek 1% or 2% yogurt, a bit of natural sweetener, and some cutup fruit or berries (frozen is fine) into a bowl. I eat this for breakfast almost every morning, and it always holds me until lunch.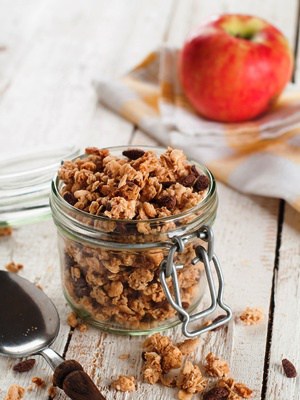 Lunch
Real food PB&J – Use whole wheat bread, natural peanut butter, and jam or fruit spread without corn syrup, and suddenly the good old PB&J becomes a healthy lunch. And most kids and adults love it! Add an apple or some carrot sticks to round it out.
Dinner
Chicken, beef or pork in the Crockpot – Put enough boneless skinless chicken breasts, London broil roast, or pork tenderloin to feed your family two meals into your Crockpot. Add a little bit of water, broth or sauce of your choice. Cook all day and serve it sliced that evening with simple sides, like brown rice with butter and steamed green beans.
Next-day tacos – The next day, shred the rest of the chicken, beef or pork, mix with salsa and make tacos. Serve with as many or as few toppings as you like – just shredded cheese and more salsa is fine if you're really short on time. Add some fruit on the side.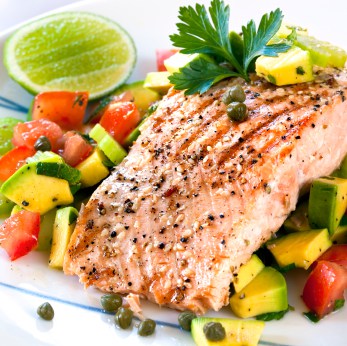 Download the free ebook here – 20 Easy and Healthy Family Meals. And check out these ideas meal prep tips that can save you time and money.
Need a few kitchen items that will make healthy meal prep easier? (Amazon affiliate links.) Stock up on healthy meal prep containers (I never seem to have enough when I need them!) or healthy lunch/meal containers. And if you have a food processor, be sure to use it to save time on chopping, mixing, cheese – you can even knead dough with it. I have an old-school one that's probably 15 years old, and I use it all the time.
You May Also Like these Healthy Eating Tips
And if you need some healthy recipes, here are some of my favorites: