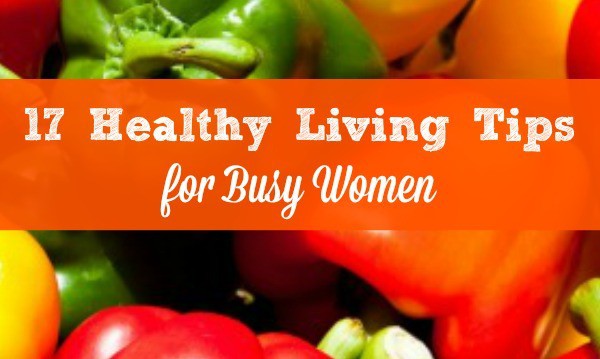 Healthy Life – Happy Life
If you're looking for ways to live a healthy life while managing your busy life and schedule, you've come to the right place. At CalmHealthySexy, we share practical ideas you can use to care for and enjoy your life, health and marriage. We're all about things that actually work for women with busy lives and families.
Believe me, you won't find any complicated, expensive or time-consuming tips here. We believe in helping you make one small change at a time, building on each change until you're living the kind of life you've always wanted.
Whatever health topic you're interested in, you can probably find it here. We talk about all of the things women deal with when it comes to taking care of their bodies, minds and spirits.
For example, we talk a lot about healthy eating, because so much of our health depends on the foods we eat. We focus on exercise too, because it's so good for us but so difficult to fit into our schedules. And we talk about weight and body image and managing stress, two areas in which many women struggle.
If you're looking for ways to make small, healthy changes to your life, here are some of our favorite tips, ideas and strategies for living a happy, healthy life:
Healthy Eating for a Healthy Life
• Easy Meal Prep for Busy Women – 10 Ways to Prep Food on Sunday to Eat Healthy All Week – You've seen all of those elaborate food prep pins on Pinterest, but they look rather intimidating. This article gets practical and shows how to devote just an hour or two to food prep on the weekend in order to eat healthier all week.
•20 Quick and Healthy Family Meals – free ebook – Busy wives and moms are looking for solutions, and this ebook provides them. In it we share 20 quick and healthy breakfasts, lunches and dinners that don't take much time or effort. Most of them use pantry or refrigerator staples and don't require a recipe.
•15 Simple Ways to Eat Healthy and Improve Your Family's Diet – Eating well often seems complicated, but it doesn't have to be. This article shares simple, practical things you can do add more healthy food to your family's diet.
•7 Ways to Eat Healthy on a Budget – Healthy food costs more, but you don't necessarily have to spend more in order to eat well. Here are 7 ways to save money on healthy food.
•10 Healthy Eating Tips that Save Time and Reduce Stress – Let's be honest – eating healthy takes more time than eating fast food or processed food, but it doesn't have to take a ton of time. This article shows you how to save time (and not get stressed!) while prepping and cooking healthy food.
Exercise for a Healthy Life
• 5 Ways to Make Time for Exercise – When You Don't Have Time to Exercise!  Regular exercise improves your health and helps you look and feel great, but busy wives and moms struggle to make time for exercise. This article shares 5 simple tips that will help you prioritize exercise and find time for it in your busy schedule. 
• Exercise Routines and Tips for Busy Women – Here are 5 things every woman needs to do regularly when it comes to exercise, as well as 5 ways to make it a priority in your life.
• 4 Ways Exercise Can Improve Your Health – and Your Sex Life!  – You know that exercise is good for your body, but did you know that it's great for your sex life too? Oh yes, it is – let us tell you how!
• 4 Simple Exercises You Can Do at Home – or Just About Anywhere – Much of the time, busy wives and moms just can't get to the gym or an exercise class. (I never go to the gym or an exercise class!) But that doesn't mean they can't exercise. If you're stuck at home (or in a hotel room or just about anywhere) and don't have any exercise resources or equipment, you can still do these 4 simple exercises.
Healthy Weight
• How to Lose 10 Pounds this Month, Part 1 and How to Lose 10 Pounds this Month, Part 2 – These two articles lay out a simple, healthy eating plan and a strategy for losing about 10 pounds over the next four weeks.
• The Busy Life Diet – Healthy Weight Loss for Women on the Go – If you're looking for a more detailed healthy eating and weight loss plan, this article describes my ebook, The Busy Life Diet.
• 5 Ways to Maintain a Healthy Weight – Losing weight and maintaining a healthy weight aren't easy, but they don't have to be overly complicated either. Here are 5 simple steps you should consider if you need to lose weight or keep off weight you've already lost.
• 39 Ways to Lose Weight – Mix and Match to Create a Plan that Works for You – The same weight loss strategies don't work for every woman. What worked for your sister or friend or co-worker may not work at all for you. So here are 39 strategies that have helped women lose weight – give several of them a try until you come up with a strategy that works for you.
Less Stress