One of our goals at CalmHealthySexy is to encourage women to feel sexy, embrace their sexuality, and enjoy a happy and passionate marriage. For many of us, though, that seems like a tall order.
Life gets in the way, our "stuff" gets in the way, and the cares of daily life often just wear us down, making a passionate marriage seem like a long-lost dream. I know that as well as anyone – I've been there many times and sometimes, despite my best efforts, I still end up there.
But I want a passionate marriage – a fun, sexy and intimate marriage. And I think you want that too. Which means that we need to learn some ways to push back against the tide of stress and exhaustion and work to keep passion as a priority in our lives and marriages. Here are some tips, ideas and resources that can help:
Feeling Sexy & Enjoying Sex and Intimacy
Our #1 most popular article provides tips for using essential oils to feel sexy and enjoy intimacy in your marriage.
After you've been married for a few years (and definitely after kids come along!), things can get a little dull in your marriage. This article suggests 18 fun, simple ways to spice up your marriage and includes a free printable list you can download.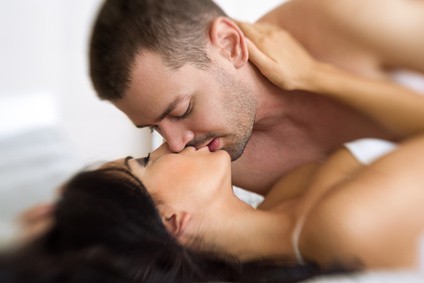 The word "lover" conjures up the image of a sexy, mysterious woman, not a busy mom with a job, kids and family activities! But you probably felt like your husband's lover when you first got married, and you can feel that way again. This article suggests some simple ideas for getting started.
Sometimes what your sex life really needs is a change of location to give it a boost of fun and energy. And "hotel sex" can be just that kind of change. It may not even require a hotel (check out our very broad definition of "hotel sex!")
Most married women really struggle to feel sexy. And who can blame them? Our culture defines "sexy" very narrowly, and most of us don't fit the definition. But it is possible for the average married woman to feel sexy and confident and to enjoy a great sex life. This article can help you get started.
Have you bought into the lie that sex is primarily (or only) for your husband, and that you just need to go along with it for his sake? If so, I want to encourage you to move away from that lie and into the truth that you were created by God as a sexual person and that sex is very much for you too. It can be difficult to make that transition, but here are some ideas that can help.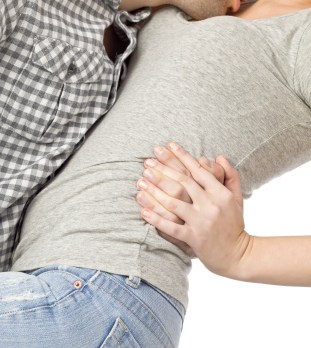 If you're looking for a bit more fun, energy or excitement in your sex life, try acting on these three simple but powerful words.
Most of our articles focus on helping, inspiring and encouraging wives, but this one gives husbands some ideas for helping their wives feel sexy and enjoy sex and intimacy.
Enjoying Your Marriage
When life gets busy, it's easy for you and your husband to start running on different tracks. He's taking care of his responsibilities, you're taking care of yours, and your paths rarely intersect, except to decide who's going to do what. When that pattern goes on for a while, you start to feel disconnected as a couple – and you don't want that to happen. So here are 15 simple ideas for staying connected, even when life feels crazy.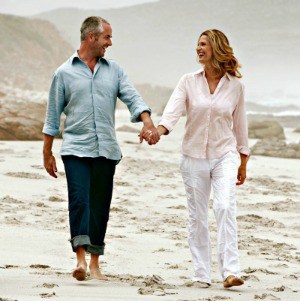 Did you know that every person responds best to one or two of five "love languages?" If you don't know your husband's love language, you may be showing him love in ways he doesn't really understand. This article describes what each language looks like and links to an online love languages quiz.
Every now and then, your husband needs the "girlfriend treatment" – especially if you've been married for a while!
Simple ideas for busy married couples who need to add some fine to their life and marriage.
Here are 16 ways to get out of the "dinner and a movie" rut by having fun together while staying healthy.
It's easy to fall into a boring and predictable routine after you've been married for a while. These 14 ideas will help you add a little bit of excitement and adventure to your marriage.
Books, blogs and resources from some of my favorite marriage authors.
Looking for more in-depth information on boosting your libido, feeling sexier and enjoying intimacy more? Check out this 10-video Boost Your Libido ecourse that's packed with great information and resources (affiliate link). I'm working my way through it and really love how practical the content is for busy wives and moms.