So, you might be thinking, "My husband needs a girlfriend? Girl, you've lost your mind!" But I promise you, I haven't lost my mind (at least not completely…).  I'm not suggesting that your husband needs a girlfriend on the side.  But I am suggesting that, every once in a while, he needs you to be his "girlfriend."
Of course, what every husband primarily needs is a loving and committed life partner.  But every now and then, our husbands need a little bit of "girlfriend treatment."  (For the record, I think that you and I need the "boyfriend treatment" once in a while too, but someone else will have to write about that for our husbands!)
Obviously, life as a married couple is a lot busier and more complicated than life as a dating couple.  And you may think that being his girlfriend is a "frill," something you might have time and money for in the future, but definitely not today.  If that's what you're feeling, I want to encourage you to rethink that idea.  Keeping your marriage fresh, alive and fun may depend on you, every once in a while, acting like your husband's girlfriend.
So, for those of us who are working hard, raising children, and trying to make ends meet, what might the "girlfriend treatment" look like?  Here are a few ideas – pick a weekend or a couple of days and give them a try.
When your husband needs a girlfriend:
• Remember what attracted you to him, and focus on those things.  When you first dated your husband, you found some things about him very attractive.  Was it his good looks, his smile, his sense of humor, the way he always made others feel comfortable, his honesty, or the way he always worked hard until the job was done?  Make a list (in your mind, on paper, or on your phone) and focus on it for several days.  During that time, put the things that annoy you about him out of your mind.
• Praise and thank him.  When you were his girlfriend, you probably focused on the positives and praised him a lot.  So now that you're thinking once again about the things that attracted you to your husband, praise him and than him for those things.  Tell him what you appreciate about him.  Thank him for the things that he does for you and your family.  Again, do this over a weekend or a couple of days, and avoid criticizing him during that time.
If this feels awkward, start with something small or non-threatening – "I love the way you play with the kids when you get home from work." "Thank you for taking care of my car so I don't have to worry about it."  Whenever possible, praise him in front of other people – "I'm so lucky that Joe is handy around the house.  We've never once had to call a plumber." "I never would have finished my degree if Tom hadn't taken on more than his share with the kids and the house."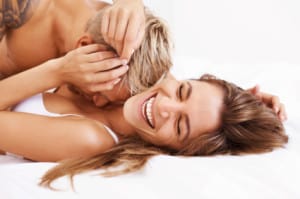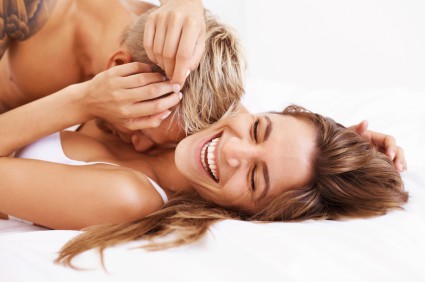 • Let him be a man.  Your husband isn't your sister, one of your girlfriends, or one of your children.  He's a man, and he's your man.  So treat him like one.  Celebrate his masculinity, even if some aspects of it annoy you at times.  If he wants to take care of something around the house, let him do it – his way.  If he wants the two of you to do something together (dinner, movie, concert, trip), let him plan it and enjoy what he plans.
And please, don't ever treat him like a child.  I've seen, and you probably have too, a wife chastise her husband in public as if he was a disobedient child.  That is so destructive to a marriage, whether done publicly or privately.  Of course, you can disagree with your husband or even criticize something he has done, but always in private and always as one adult to another.
• Surprise him.  One of the things that makes dating so exciting is that it's full of surprises.  Often you don't know what to expect, and everything feels new.  Girlfriends want to impress their boyfriends (and vice versa), and often plan surprises to make them happy.  After a couple of years of marriage, however, most of us fall into a routine and forget about the art of surprise.
So think like your husband's girlfriend.  You know him better now than you did when you were dating him – what kind of surprises would he enjoy?  Plan several things over a few days or a weekend.  Would he like a special meal, a back rub, a gift, time to work alone on a project, or time for the two of you to watch sports or a movie he likes?  Be creative and keep the focus on his surprise and enjoyment.
• Dress for him sometimes.  When you were dating, you probably "dressed for" your husband regularly, whether dressing up to go out or wearing his favorite pair of jeans or top around the house.  But for most busy women – with kids, jobs and responsibilities – those days are long gone.  So no, you can't dress up every day like you're going on a hot date, but you can ditch the comfy sweats and mom jeans on occasion!  Think about the things your husband likes you to wear, and wear those things for a couple of days or a weekend.  As a bonus, spend a little more time on your hair and makeup too.
• Enjoy sex with him.  Whether or not you and you husband had sex before you were married, you probably felt very sexually attracted to him when you were dating.  Now, maybe not so much.  Instead, you're busy, you're stressed and, above all, you're really, really tired. In addition, you may have started to believe one of the great lies of our culture – that the best sex happens in new relationships between people who aren't married.  No – the best sex can and should happen between two people who are married and committed to each other for life.
So while you're focusing on being your husband's girlfriend, work on rekindling the sexual attraction that you first felt for him.  Try taking the lead and initiating sex.  Wear something that you know he thinks is hot.  Consider trying something new that you know he would like.  Above all, cultivate a positive mindset and plan to enjoy intimacy with your husband.  Almost every man desperately wants to know that his wife is still turned on by him and enthusiastic about enjoying sex with him.
If you're not sure how to make that work (and believe me, I know it isn't easy) some of the resources on the Sex and Marriage Resources page may give you some additional ideas and encouragement. And if you're always too tired to enjoy sex, consider taking more control of your schedule and learning to say no.
Do you think that your husband needs the "girlfriend treatment" every now and then?  Have you tried anything like that?  How did it work out? Please share your thoughts in the Comments – I would love to hear from you.
(Please note that this article is intended to encourage women in generally healthy marriages. If you're in a very difficult marriage, these ideas won't be helpful for you, and I encourage you to seek professional assistance in your community. And if you're in an abusive marriage, please call a crisis line or law enforcement. Abuse is never the fault of the person being abused, and marriage tips and encouragement will not help you deal with an abuser.)
If You Enjoyed this Post, I Think You'll Also Like