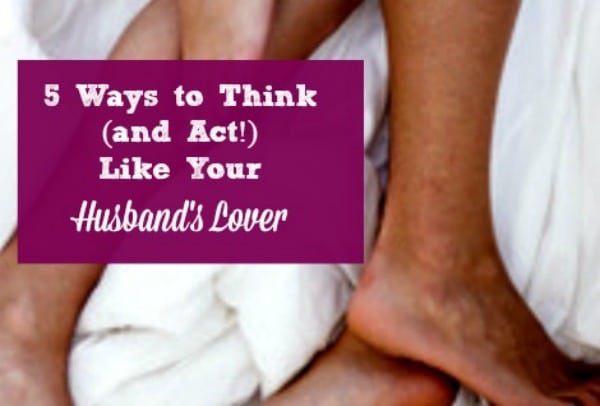 For many of us, the term "lover," when it refers to a woman, conjures up images of a mistress, someone who's engaged in a wild fling, or a character in a romance novel. Her life seems a little shocking, rather scandalous, and maybe just a tiny bit exciting.
We might wish we could do some of the things she's doing and experience some of the excitement she's feeling – in other words, be somebody's lover. 
Fortunately for us as wives, we are somebody's lover – our husband's lover. We can enjoy a steamy sex life – the anticipation, the excitement, the intimacy –  all wrapped up in the security of love and commitment. We can have everything the mistress or girlfriend or romance character has, and so much more.
But, stepping into the role of our husband's lover sometimes takes a bit of effort. We may have embraced it early in marriage, but then let it slide. Or maybe we allowed our other roles – mom, teacher, chauffeur, employee, daughter, friend – to push it aside.
Or maybe we just never really got comfortable with the idea of being our husband's lover.
Whatever your situation, you can  embrace and relish your role as a lover. And if you're already embracing it, please share your tips with us. Because I'm writing as a fellow traveler on this path, not as any sort of expert. And I would love for other wives to share what has worked for them.
But while we're waiting for some expert advice, here are 5 things you can do to think and act like your husband's lover:
Make space in your life.
Busyness is the enemy of the lover.  If you're running from one commitment to another – all day, every day – you won't have time or energy to invest in becoming a lover.
So determine to make it a priority by creating some space and some margins around your life, in order to allow sex and intimacy to flourish. You'll have to make decisions and take steps. It may involve reining in your family's schedule, saying no, making difficult choices or disappointing some people. But it will be worth it.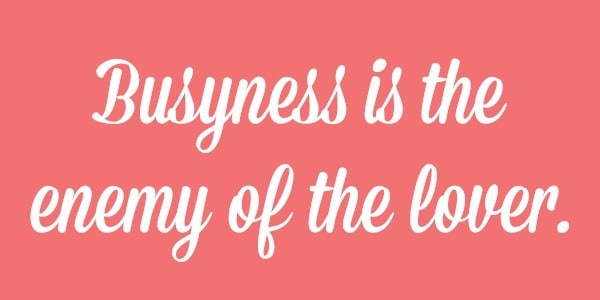 Envision yourself as a lover.
Chances are, some of the roles you're juggling – wife, mom, employee, cook, chauffeur, referee – are crowding out one of your most important and pleasurable roles – your husband's lover. So practice thinking of yourself as a sexual person and a sensual woman, one who enjoys sex and intimacy.
Then, do things that promote that frame of mind.  Take time to relax and unwind, dress in a way that makes you feel good about your body, listen to sexy music, use essential oils, or wear provocative scents or use them in your bedroom. Don't just rush through your day, doing and thinking and wearing the things you always do, think and wear! Instead, figure out what would help you get in a sensual frame of mind, and do it.
(These are the scents that help me feel more sensual (affiliate links) – Whisper essential oil blend, Ylang Ylang essential oil, and Wild Orange essential oil. You can learn more about using essential oils and essential oil blends to boost sex and intimacy in my ebook, Guide to Romantic Essential Oils.)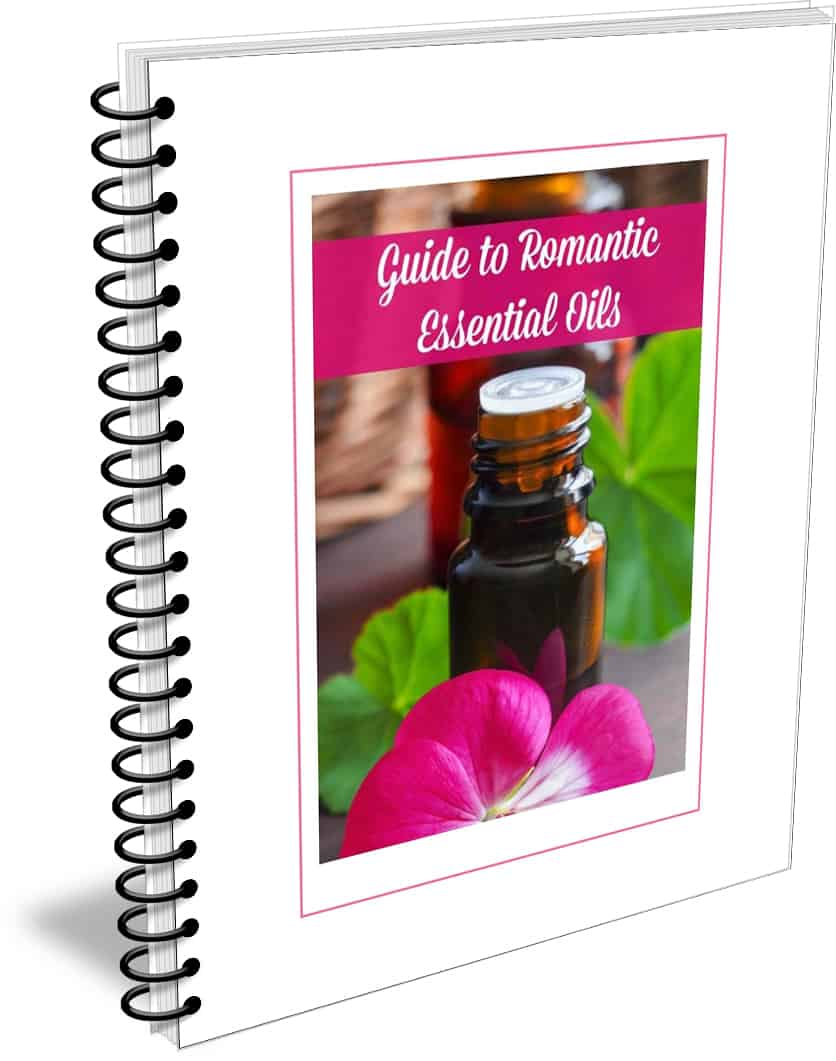 Also, think about sexual encounters you and your husband have enjoyed in the past, and imagine things you might do in the future. Consider emailing or texting some of your thoughts to him, to get a sexy conversation started. Be conscious of bringing your mind back regularly to the thought that you are a lover.
Seek out sex-positive resources.
The number of high-quality sex and intimacy resources for married couples has exploded in the past 10 years. Many top-notch authors are writing books and blogs that promote a positive view of sex in marriage and help couples achieve the deep intimacy and enjoyable sex lives most people crave. (This Sex and Marriage Resources page lists some of my favorite sex-positive books and blogs.)
So pick a couple of resources that appeal to you and read them regularly. Let them remind you of the benefits of living as a lover and provide you with ideas and information to help you do it.
Take an active role in your sex life.
As wives, we often sit back and let our husbands  do most of the work when it comes to sex. The problem with that approach is that it tends to make us passive, rather than active, participants in our own sex lives. And lovers aren't passive
So try switching things up once in a while. Initiate sex sometimes – it helps you develop a sense of control of your own sexuality (and it thrills most husbands!). Regardless of who initiates, get involved – kiss him passionately, touch him, respond when he touches you, let him know what you want.
Do something you did when sex was steamiest between the two of you. Any time you find yourself drifting into passivity, do something to get your mind and body interested and engaged.
Try something new.
One of the reasons sex thrills us in the beginning is that everything is new and exciting. But as we spend more time together, we fall into a routine and know exactly what to expect, which registers in our brains as "oh, here comes the same old thing."
So create excitement again by introducing something new every now and then – a new location, a new position, a different time of day, a change in tempo, lingerie, a toy – anything that's new and a bit different for the two of you.
And, once in a while, try something that's new and  slightly outside your comfort zone. Because lovers are a little bit adventurous! So try something you've thought you might enjoy or something you know he'd enjoy, because sometimes, doing something unexpected just for your husband ends up being exciting for you too. Just take a step outside your comfort zone and be a little bit more daring. Like a lover.
What are your tips for helping wives embrace their role as a lover? Do you find it easy or difficult to think of yourself as a lover? Please share your thoughts in the Comments. I would love to hear from you.
(This article is for women in generally healthy marriages. If you're in a difficult marriage, these ideas won't be helpful to you. In that case, please seek help from a professional counselor in your community. And if you're in an abusive marriage, please seek help from law enforcement or a domestic violence resource in your community. Abuse is never the fault of the person being abused, and tips for improving your sex life will never improve an abusive situation.)
Are you feeling frustrated with your libido and your level of interest in sex? Do you feel like something might be wrong? Do you wonder if you'll ever be able to boost your sexual energy and enjoy intimacy more? If you're feeling any of those things, check out the 10-video Boost Your Libido ecourse from Sheila Gregoire, the leading sex writer for married women.
This course can help you figure out why your libido or your sex life have gone way off track. It can help you answer the question, "Is there something wrong with me?" (I'll give you a hint – the answer is no! But you may need some new information and strategies to get things going again.) And it provides practical tips you can use, starting today. I'm working my way through the course now and really love how practical the content is for busy wives and moms.