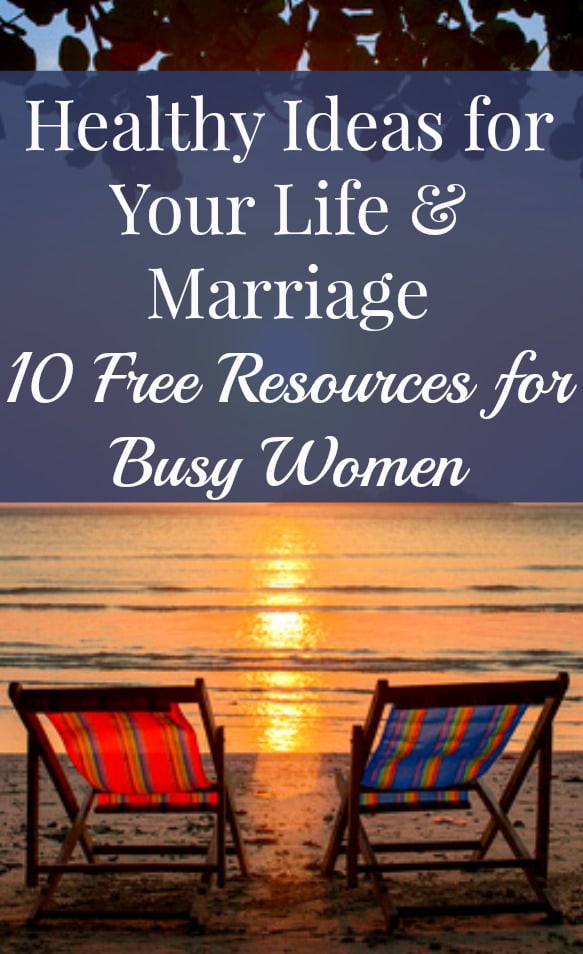 Need some help figuring out ways to live a little bit healthier? Or some strategies for getting healthy meals on the table – quickly and without a lot of stress? How about some ideas for connecting with your husband, strengthening your marriage, and enjoying sex and intimacy? Or some encouragement to pursue your dreams and live the kind of life you really want?
If you're looking for help doing any of these things, you've come to the right place. Listed below are all of the resources available from CalmHealthySexy – free ebooks, checklists and printables. With a goal of promoting healthy lives and happy marriages – from eating healthier to feeling sexier, and from living with less stress to having more fun with your husband – these resources provide practical tips, ideas and information that busy women need.
I'd love for you to download, print and share the ebooks, checklists and printables that interest you. And I'd love to hear which ones are most helpful to you – and what other kinds of resources would make your life a little bit easier.