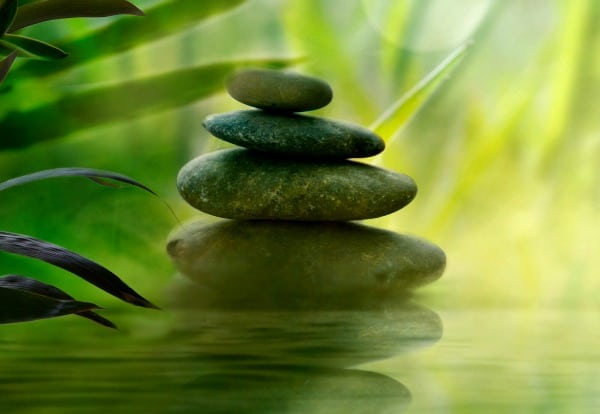 Well, friend, we're in quite a predicament right now, aren't we? Working from home, caring for children at home, going to work in essential jobs, worrying about the health of our loved ones, looking out for relatives or friends who need a hand – and on and on.
All while spending lots of time at home without access to many of the conveniences we've come to love.
It's a lot to take in and a lot to manage – physically, emotionally, and spiritually.
And if you're like me, you probably feel overwhelmed at times – sad, worried, uncertain how to feel or what to do. Or you may (also like me!) careen back and forth between feeling like things are under control and feeling like things are definitely NOT under control.
It's a hard, weird, and scary time. And as a wife and mom, people tend to look to you for answers and solutions to their fears and worries – and their hunger, their boredom, and their complaints about other members of the family!
Which means that now, more than ever, while you're taking care of everyone else, you also have to take care of yourself – for your physical and emotional health, your peace of mind, and your ability to make the best of (and maybe even enjoy a bit) this very strange life we're currently living.
And it doesn't matter what's happened up to this point in the whole COVID + quarantine crisis. If you've been able to take care of yourself and manage your stress and care for your body well – great. Keep going.
But if you haven't, no worries – let it go. No guilt, no recriminations. 
Instead, start now – today – to take good care of yourself. It's not selfish – it's smart. Here are 5 simple things you can do to take care of yourself in a crisis:
1. Exercise every day. Taking care of yourself in a crisis means getting up and moving! Regular exercise reduces stress, clears your mind, releases nervous energy, burns calories, helps to regulate your appetite, and just generally helps you feel better. It also gives a boost to your immune system, which can help you fight off COVID and other illnesses.
So make time for it every day. Even if you don't like to exercise, I predict that it will become a highlight of your day. Find something you like to do, and just start. It doesn't have to be fancy or require lots of coordination or a bunch of equipment. You can walk, ride a bike, dance, kick a soccer ball with the kids, workout with a video, or anything else that works for you.
You can find free videos online for any and every kind of exercise – here's a list of some of the most popular ones on YouTube.
During this quarantine craziness I'm walking 10,000 steps 6 days a week (from a combination of walking outside, treadmill, and work around the house) and I've started doing a 30-day yoga routine from Yoga with Adriene. Let me know what you're doing or what you're going to start (today!) doing.
And if you some practical tips or encouragement to get started, get a copy of my ebook, Fit. Strong. Healthy. The Busy Woman's 30-Minute Guide to Making Time for Exercise.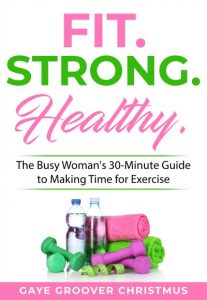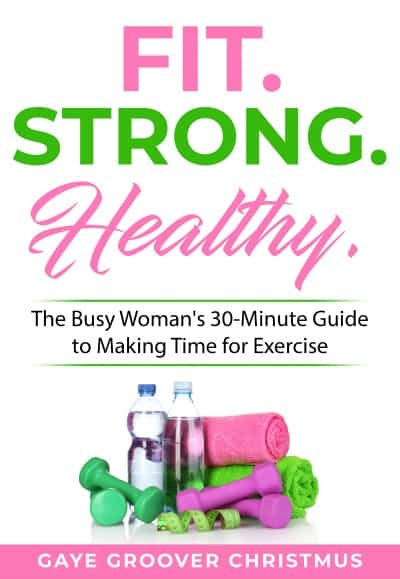 2. Go outside every day. As much as possible, get outside in the natural light for at least a short time every day. This can make a world of difference in your stress and peace of mind. I know this isn't always easy – the weather may not cooperate or if you live in a city it may be hard to maintain social distance outside – but do what you can.
If any natural areas near you are open and uncrowded, go out and take a walk as often as possible. Look around where you live and see if you can find a lesser-known outdoor area. (My husband and I have found a great walking place near our house that very few people are using.) If you can't do that, do what you can – even standing outside for 10 or 15 minutes helps.
If you haven't been doing this, try it for a week and see how you feel.
3. Eat healthy food as much as possible. You know how this works – when you're stressed and anxious, you want to eat – often and a lot and preferably something sweet. (I know that's not just me!) Yes, it relieves your stress and makes you feel a bit better – but only for a few minutes.
Then it makes you feel worse, because your blood sugar shoots up and then plummets, and because the food really didn't nourish your body or your mind. And it often makes you feel fat or bloated or just generally mad at yourself.
So enough of that! Starting today, feed your body as well as you possibly can. Eat mostly vegetables, fruits, whole grain foods, nuts, healthy fats, and lean meat. I know this is a challenge, because some grocery items are still out of stock – although my grocery store is surprisingly well stocked with produce.
And you're probably sick of cooking, because everybody is home for every meal. (I am getting so weary of cooking!) And you're out of healthy meal ideas and just want to be done with the whole thing!
I get it. Your diet won't be perfect during this crazy mixed up time – and that's okay. But make it as good as it can be. Don't give in to the siren cry of sweets and junk food just because you're bored or stressed or just sick of the whole thing.
Instead, plan simple, healthy meals and do a little bit of food prep every week to make healthy eating and snacking much easier.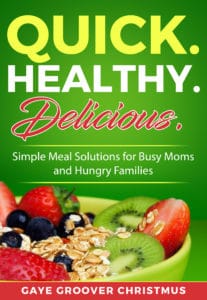 4. Get enough sleep. Okay, this is hard during the current crisis too. (Everything is hard during the current crisis!) A lot of people aren't sleeping well, and many people are having weird dreams or remembering their dreams very vividly. This is a normal stress response.
But, you can take steps to get more and better sleep, even if the whole corona thing is messing with your sleep. First, get on a regular schedule as much as possible. Normal work and school schedules are out the window, but you can still plan when you're going to go to bed and get up each day. Try not to let your bedtime slide later and later, which is something I started doing and am now having to train myself to stop doing. And work toward getting 7.5 to 8 hours sleep each night.
Second, avoid things in the evening that tend to mess up sleep. Don't watch or use a screen with blue light (which may mess up your body's internal clock. If you read books on a tablet like I do, be sure to use a night light setting – which is warmer and less blue – at night. Stay away from social media and mindless scrolling on your phone. Don't drink much alcohol. Don't get into any kind of heavy discussion with your spouse or kids.
And third, do things in the evening that promote sleep. Plan to begin winding down at least an hour before bedtime. Do something that helps you slow down and relaxes you – stretch, take a warm bath, read a relaxing book, use relaxing scents (like lavender), or make love with your spouse – anything that helps you get ready to enjoy a good night's sleep.
5. Start a quarantine project. Taking care of yourself in a crisis means that, even though life is turned upside down, you can still have a little bit of fun. And you should! So decide on one or two things you can do as your "quarantine project" – learn something new, try something you've wanted to try, go back to something you used to love, or just do something you'd be unlikely to do during your regular life.
I'm learning how to make sourdough bread by following the #quarantinystarter project on Cook's Illustrated and Instagram. It's a fun way to get started with sourdough at a time when many people can't find much flour or yeast for baking in their grocery store. I'm also working on yoga again, which is always a love-hate form of exercise for me!
Life is scary and stressful right now, and it looks like the weird changes in our lives will continue for a while. So now, more than ever, do something to take care of yourself every day. Even small, simple acts of self-care will improve your health and peace of mind over time.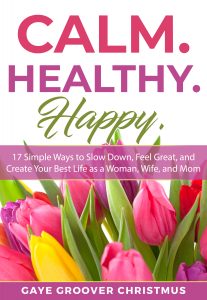 5 Simple Ways to Take Care of Yourself in a Crisis was also published at Medium.