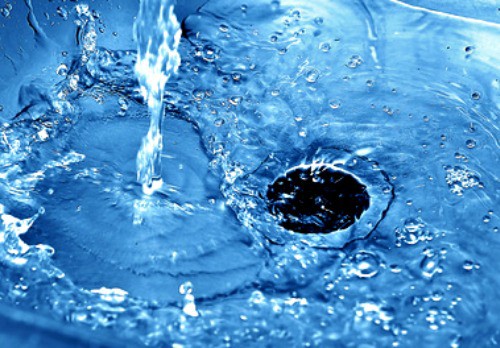 Here's an embarrassing confession – even though I write about healthy eating and weight loss all the time (and work in a health field), I've been trying to lose the same 10 pounds for over 5 years.
I know that 10 pounds isn't a lot of weight, but it's 10 pounds of fat that I don't need to be carrying around – and I haven't been able to figure out a way to lose it. Even though I've tried pretty hard to make it happen.
And it's draining my energy.
Because it's either in the front of my mind – I'm trying to lose it – or it's in the back of my mind – I know I need to lose it but I'm not even trying. It bugs me all the time.
It's wearing me out.
(This article is part of our series, Create Energy and Passion in Your Life, Health, and Marriage.here You can read the other articles .)
Do you know that feeling? Maybe you need to lose 10 pounds, or 20 pounds, or 50 pounds, or more. And you've really tried but you just haven't gotten where you want to be. And it's wearing you out too.
Excess weight can drain your physical energy – it can slow you down and increase the risk of health problems. And it can keep you from exercising, which increases your fitness and energy levels.
But it can also drain your emotional energy. An endless cycle of wanting to lose weight but finding that you can't make it happen is exhausting. It makes you feel like a failure – whether your goal is to lose a little bit of weight or a lot.
This month we've been talking about the things that can increase and decrease the level of energy in your life, and I want to suggest that excess weight can be one of them.
(And just to be clear, this isn't about being skinny, it's about reaching and maintaining a body weight that's comfortable and healthy for you.)
Is that the case for you?
If it is, take some time this week to decide what you want to do about it. Maybe you can't or don't want to do anything about it right now. But maybe you'll decide that this is a good time to address it, once and for all.
Maybe you'll decide that the weight you want to lose is draining your energy – and you want more energy in your life.
That's what I've decided, and I'm going to do something about it in March. If you want to join me, we can support each other in this private Healthy Eating and Weight Loss Facebook group.
I'm not going to prescribe what anyone in the group should do. I think that the best weight loss plans are individual and personal – what works for me may not work for you, and vice versa.
My friend, for example, lost about 80 pounds on Weight Watchers and has kept it off (she looks and feels fantastic!), but Weight Watchers isn't the right plan for everyone.
You have to try things out and see what works best for you.
(My plan is to follow a reduced carb diet with some intermittent fasting.)
The Facebook group will be a place to share tips and encouragement. I'll post something every day to encourage you (and me!), and will share my struggles and successes. And I'll encourage you to share yours too. 
So give it some thought this week. We'll start next Friday, March 1 and see how much progress we can make by March 31.
And if you need some ideas for finding an eating plan you might want to follow, here are some resources that may help:
If you think that getting started and making real progress on weight loss would help you add energy to your life, let's do it together. Click here to join the private Healthy Eating and Weight Loss Facebook group. Then start making your plans and getting organized, so that you're ready to join us in March. (And if you're reading this after March, come and join the group anyway. We post healthy eating and weight loss tips every week, and we'll do another group weight loss challenge soon.)