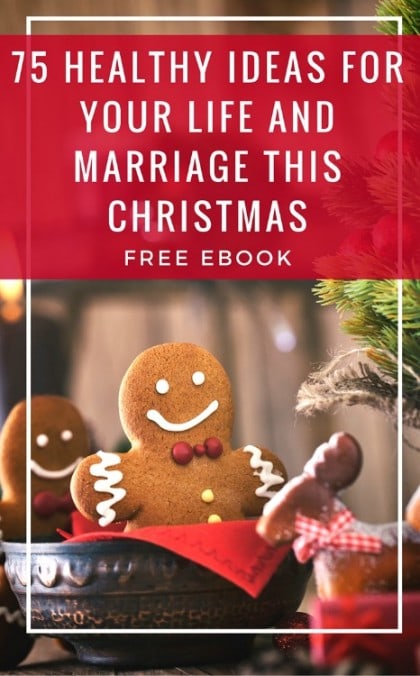 The 6 weeks from Thanksgiving Day (in the U.S.) through Christmas and on to New Year's Day are some of the busiest of the year for wives and moms. With extra shopping, cleaning, cooking and celebrating added to our already-busy schedules, we start to feel like the weight of the world is on our shoulders. It's enough to add a large dose of "bah humbug" to the season that should be the most joyous of the year.
But I don't think it has to be that way. Yes, the holiday season is going to be busy, but it doesn't have to be chaotic. And you don't have to be under chronic stress and pressure during the entire 6-week period. I believe that the Christmas season can be the most wonderful time of the year. It can be a time when you stay calm, take care of your health, and enjoy your marriage and family.
But, making those things happen takes a little bit of effort. And that's what this book is about. It's full of ideas to help you prioritize what's important, let go of the things that aren't, manage stress, eat well, take care of yourself, and invest in your marriage.
Take a few minutes to read through the book, and feel free to share it with friends. I hope it will inspire you with some healthy ideas for your life and marriage throughout the Christmas season.
Download the free 17-page ebook – 75 Healthy Ideas for Your Life and Marriage this Christmas.