Living a calm, healthy and sexy life isn't just for women in Hollywood. It's for us too – regular women who are working, cooking, teaching, caring for families, and handling 100 other tasks. If you're having trouble finding the calm, healthy, sexy woman who lives at your house, here are some words of encouragement: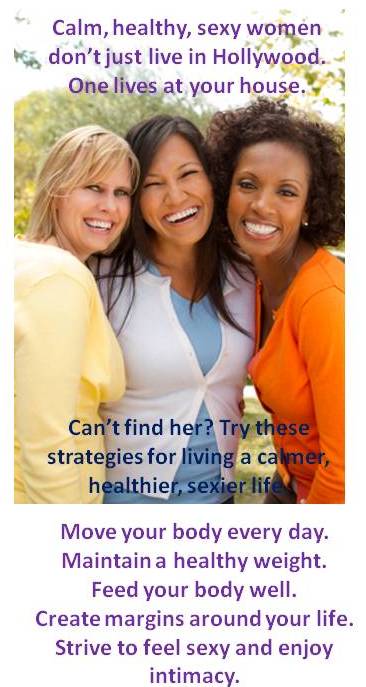 Want to read more? Here are some ideas for getting started on the road to a calmer, healthier and sexier life. And here are some small steps you can take toward living the life you really want.
Add a little bit of spice to your marriage!
Get 18 Ways to Spice Up Your Marriage. Plus simple tips for a healthy life and happy marriage - right to your inbox.