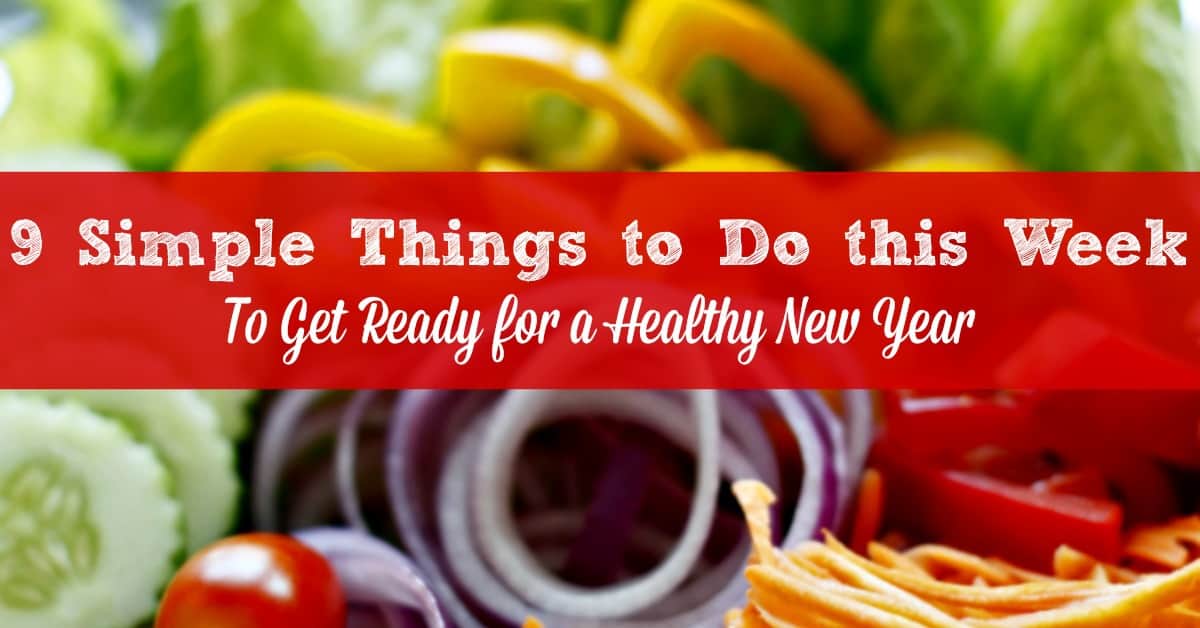 Are you ready to make some changes to take better care of yourself and your health in 2022?
Good! Me too. So let's talk about some simple ways to get started.
At the beginning of a new year, everything seems possible – including good health, abundant energy and peace of mind. If you're like me, you've probably set some healthy living goals for the year, and maybe even planned some strategies for reaching them. (Includes affiliate links.)
And right now – this week – is the perfect time to kick off the year with a lot of momentum – sort of a boost of energy to get things going in the right direction for a healthy new year.
9 ways to Jump Start Your Healthy New Year
So here are 9 things you can do now to get started on a positive note and pave the way for a healthy new year in 2022. Pick 3 or 4 and work on them this week to get your healthy living goals moving in the right direction:
• Take a hard look at your schedule and calendar. Every healthy living goal you and I have set for this year requires one thing that's always in short supply – time. Eating well takes time, exercising takes time, losing weight takes time, reducing stress takes time – you get the idea.
If you don't figure out now how to make time for the things that will help you reach your goals, you probably won't reach them. So take a hard look at your schedule and your family's schedule and determine what activities you need to drop, change or delegate in order to make time for your healthy living goals.
• Clean out and organize your refrigerator, freezer and pantry/cupboards. Get rid of food you aren't going to use, and organize what you will use. Group "like" things together, or put items that will make a meal together. Put the things you use most often in places where you can get them easily. (I've just finished this task, and it's astonishing how much better I feel! Plus, now I actually know what food we have in the house!)
• Get rid of food that won't help you reach your goals. It's time to give the holiday sweets and treats and general junk food the old heave ho! In addition, get rid of other foods you really don't want to eat – snacks, junk food, soda, whatever. If it's not in the house, you're much less likely to eat it.
• Make a meal plan for next week. Eating well is so much easier when you have a plan. So look at your family's calendar for next week, think about the food you know is in the refrigerator, freezer and pantry, and make a meal and snack plan.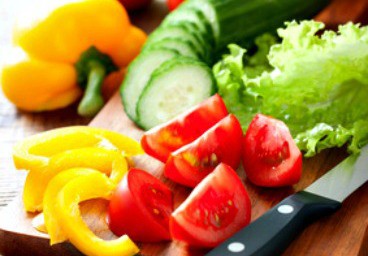 • Shop for groceries and stock up on foods that will help you reach your health goals. If you've set any sort of healthy eating or weight management goal, you want to buy only foods that will help you reach those goals. So stock up on fruits, vegetables, nuts, lean protein, and some dairy whole grain foods.
• Cook a double batch of two healthy meals and freeze half of each. One of the best strategies I know for eating more real food and less processed food is to cook double or triple batches whenever possible and freeze half for a busy day. So sometime this week (maybe this weekend, when you have a little more time), cook double batches of two healthy meals. You might make my Spicy Italian Beef. Or any of your favorite recipes that freeze well.
• Find the things that help you exercise, and put them in a prominent place. Exercise makes everything better – it improves your overall health, reduces stress, and helps you manage your weight. So do everything you can to make it easy to exercise!
Find your walking shoes, fitness clothes, gym membership card, workout music, exercise DVDs – anything and everything that allows you to get up and move! Put them where you can find them – maybe even in a special box, bin or drawer – to make it as easy as possible to reach your exercise goals for the new year.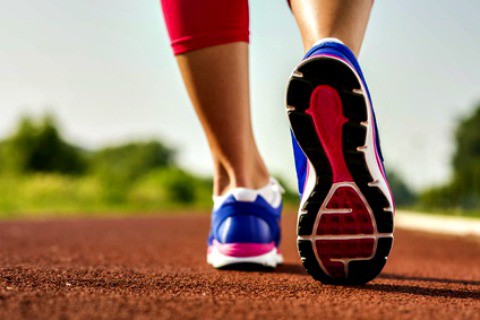 • Find or buy a water bottle and start using it. If drinking more water is one of your goals (which it probably should be for all of us!), get a water bottle and use it. You can use anything from the free bottle your daughter brought home from soccer camp to a lovely fruit infuser bottle.
A bottle that's slightly nicer than the "soccer camp special" may inspire you a bit more, but do whatever works for you. Right now I'm use a stainless steel water bottle that I bought for $5 at Wal-Mart, but I'm thinking about treating myself to a fruit infuser bottle.
• Get some rest and sleep! Don't start the year tired and run down. Rather than cramming in a bunch of activities this week, take some time to rest and allow yourself to sleep 7-8 hours each night. Avoid things that can interfere with good sleep – like too much alcohol or too much screen time in the evening. And work on making changes to your schedule so that you can sleep at least 7 hours on most nights throughout the year.
Let me know what you're going to work on. I'd love to hear your strategies for giving your health goals a boost of energy to start the new year.