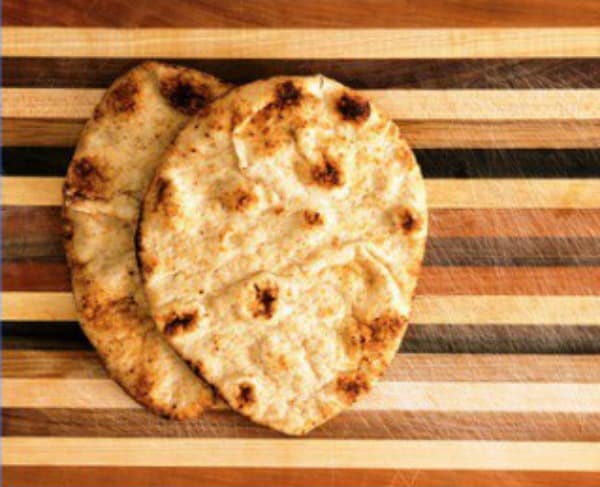 We've been talking about taking time to relax and have some fun this summer. I'm trying to do both of those things but, frankly, it's hard. Because life doesn't stop just because summer has arrived. So I'm looking for ways to slow my life down and make it a bit less complicated. And one of the best ways I've found is to simplify the meals I serve my family.
Last week I shared 15 Quick and Healthy Summer Meals from some of my favorite food bloggers – their recipes are a great resource for getting started with simpler cooking and eating.
Today I'm beginning a series, Simple Summer Meals, that builds on the ideas shared in that post. My goal is to help you (and me!) find ways to prepare delicious, easy meals that save time and energy while taking advantage of the best foods that summer has to offer.
So let's talk about one of the easiest and most delicious meals you can serve in the summer – a big salad. You start with a bowl of greens, mix in a variety of summer's best garden vegetables, add some protein (like chicken, cheese, or boiled egg), and top it off with a simple and delicious homemade salad dressing.
It's so delicious and so healthy, and it requires only one addition to make a perfect meal – some fabulous bread on the side. And in the summer, no bread is more fabulous than grilled flatbread. Here's how to make it:
Grilled Flatbread
• Make a basic bread dough. I use my all-purpose bread and pizza dough, with half unbleached flour and half white whole wheat flour. (I also add a tablespoon of honey when I use whole wheat flour.) Mix it up in a stand mixer, bread machine, or food processor and let it rise. You can make it in the morning and let it rise all day, or in the afternoon and let it rise a couple of hours. And consider doubling the recipe – you get twice as much delicious bread for very little extra work.
• Roll out the flatbreads. Punch the dough down and divide it into about 6 pieces. Roll each piece out on parchment paper into a 6- to 8-inch circle or oval. Let the breads rest for a minute or two. If the dough "springs back" when you try to roll it out, let it rest for 10 minutes. While the breads are resting, pour some olive oil into a small bowl and get out a basting brush.
• Heat the grill. Every grill is different, but start with medium heat. If your grill has a temperature gauge, heat it to 400-500 degrees. You want to create a crisp crust, and cook the bread fairly quickly, but avoid burning it. Getting just the right temperature may take a bit of practice. If you have a grill pan or tray, place it on the rack, although you can grill the flatbreads directly on the rack.
• Grill the breads. Transfer the parchment paper to a work surface near the grill. Baste one flatbread with olive oil, peel it carefully from the parchment, and place it oil side down on the grill tray or rack. Baste and transfer 3 more breads to the grill (just work with 4 at a time until you've gotten the technique down pat). Close the cover and grill for two minutes (check once during that time to make sure they're not burning).
Open the grill, baste the tops of the breads with additional olive oil, turn them, close the cover, and grill for two more minutes (check them once). Open the lid, baste and turn again. The breads generally take 4-5 minutes to cook, so they may need one more minute. Test one to make sure it's done by cutting or tearing it open (carefully – it will be hot!).
• Enjoy your delicious bread. Transfer the flatbreads to a plate or board and allow them to cool slightly. They will have a wonderful crisp crust, thanks to the olive oil and the fire, and a chewy interior. Serve with a salad or other light meal. Reheat extra breads in the oven within a day or two, or freeze them for later use. You can also use them to make simple pizzas, in the oven or on the grill.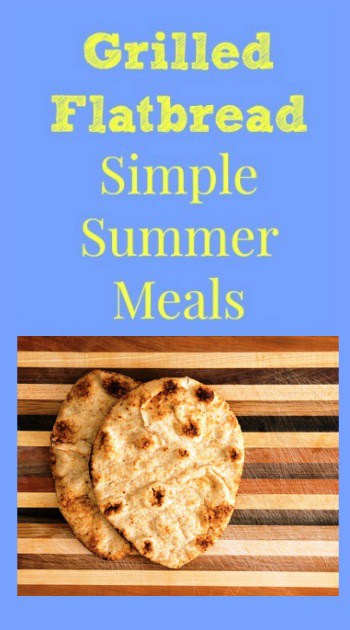 Add a little bit of spice to your marriage!
Get 18 Ways to Spice Up Your Marriage. Plus simple tips for a healthy life and happy marriage - right to your inbox.