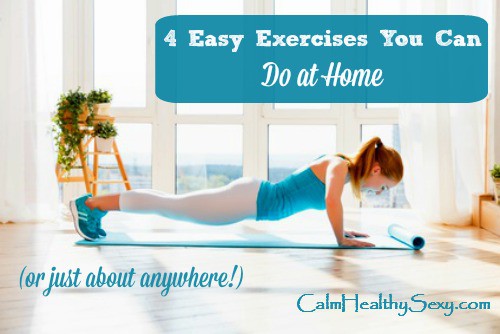 One of the things busy women need to do (and often struggle to do)  is to exercise regularly. Not necessarily to go to the gym or an exercise class every day, but simply to get up and move for at least 30 minutes a day, 5 or 6 days a week* – walking, jogging, dancing, hiking, lifting weights or doing easy exercises at home. Just that one habit can make a world of difference in a busy woman's mental and physical health, and it's well worth the effort it takes to make time for it, even in the midst of a busy personal or  family schedule.
Sometimes, though, you don't have 30 minutes, but you do have 10 – or maybe just 5. Or you've walked or worked out for 30 minutes in the morning, but want to give your body a little extra boost in the afternoon or evening. For those situations, here are 4 simple exercises to do at home – or almost anywhere, using a few minutes here and there that even the busiest woman can find in her schedule:
Simple Exercises to Do at Home
And, of course, don't forget about walking. It's a great exercise and you can do it just about anywhere, even if you only have a few minutes. So get in the habit of walking at home and work, while shopping and while waiting at your children's activities. Anytime you have a few minutes and a safe place to walk, get up and go!
I'm pretty good about walking every day, but I need to get stronger. So I'm working to incorporate all four of these exercises into my schedule each week. Give a couple of them a try and let me know how they work for you.
You may also like
*Physical Activity Guidelines for Americans
A version of this article was also published at The Huffington Post.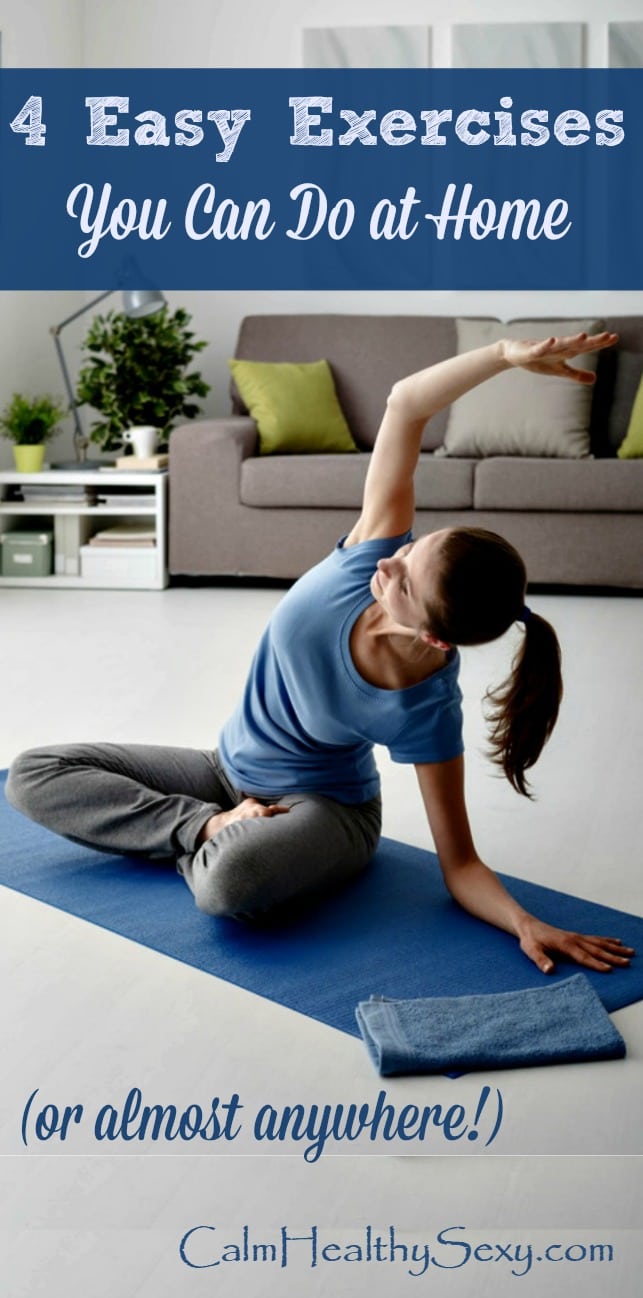 Healthy Life, Happy Marriage
Get 15 Ways to Connect with Your Spouse - When Life Gets Crazy! Plus simple tips for a healthy life and happy marriage - right to your inbox.