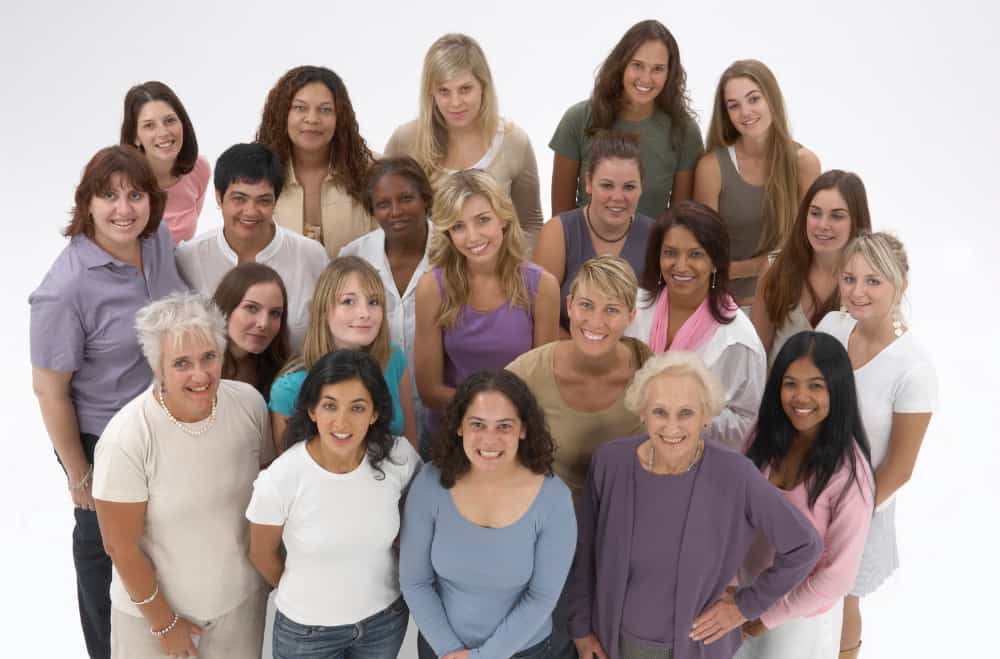 I'm guessing that this year, perhaps more than any other, you're looking for a clean start, something new, something better. I certainly am. And why not? We've just survived one of the hardest years of our lives, one in which almost everything we knew and loved was turned upside down. Some of us lost people we loved, jobs, homes, a sense of security, and the comfort of routine.
And even though the first half of this year will likely be hard too, we can do things differently this year. In fact, we can make significant changes in our lives (even during a pandemic) or even become an entirely different woman.
(Find the links to all of the tools in the Healthy Life Toolbox at the end of this post.)
So, what kind of woman will you become this year?
I want to become the kind of woman who feels entirely comfortable in her body. The kind of woman who lives in ways that respect her mind and body and maximize her health (not the kind who does "healthy" things out of guilt or obligation). I want to become the kind of woman who shows up consistently for the most important people (including herself) and activities in her life. And I want to become the kind of woman who pursues her dreams, even when they seem incredibly hard and scary.
What about you? Who do you want to become this year? Not just "what change do you want to make?" but "who do you want to become?" This isn't about deciding to lose weight or exercise more or change careers or work on your marriage – although you might decide to do one of those things.
Instead, it's about honing your focus, deciding what's really important to you (and what's not), and then living in a way that helps you move toward becoming that woman.
For me, part of becoming a woman who shows up for the important people and things in her life means that I want to focus more this year on creating resources that help you make healthy changes in your life and marriage. And I'm starting with a Healthy Life Toolbox, a set of tips, tools, and resources that will help you focus in on what you really want, why you want it, and how to make it happen.
And to help you get started, here's the first tool – Decide what kind of woman you want to become this year.
Use the Tool – Take some time over the next two days to figure out what you want and why you want it. Slow down, put some things aside for a few minutes, and think about the changes you want to make and the woman you want to become. Try to dig beyond the obvious change (I want to lose weight, I want to start exercising, I want to find a better job, I want to improve my marriage) and find the root or the why.
Why do you want to lose weight or start exercising or reduce the amount of stress in your life? Why do you want to work on your marriage or connect more with with your kids? Why do you want to turn your hobby into a business? Whatever change you want to make, whatever woman you want to become, take some time today or tomorrow to dig in and get to the bottom of it.
One of the things I want to do this year is lose 10 pounds and keep it off. But I've wanted that for a long time and somehow haven't managed to do it and maintain it. So I've had to dig deeper in order to understand why I want it (and in the process figure out what's getting in the way). And one of the things I've learned is that I want to be a woman who is entirely comfortable in her skin, who believes that her body is strong and healthy and knows that she's doing the very best she can to take care of it.
In other words, I don't just want to lose 10 pounds, I want to be a different woman – one who eats and moves and rests and lives in ways that honor and care for the body God has given her, and in the process feels entirely comfortable and confident in it.
What about you? What is it you really want and why do you want it? Let me know in the Comments, or email me at gc @ calmhealthysexy.com
Coming up next – Tool #2 – Decide that you are worth it.
You can find the rest of the Healthy Life Toolbox posts here.