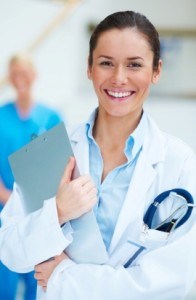 Do you not know that your body is a temple of the Holy Spirit, who is in you, whom you have received from God? You are not your own;  1 Corinthians 6:19
Welcome to Strategy #5 of 12 Strategies for a CalmHealthySexy New Year. Let's talk for a few minutes about taking care of ourselves. As wives and mothers, we spend a lot of time taking care of other people, which is good. Sometimes though, we fail to care for our own health, mental health or well being, which is not good. In order to live fully, enjoy our lives, and handle our  responsibilities, we need to maintain our health. And that requires spending some time, effort, and maybe even money to take care of ourselves. If you're already doing that, great. If you aren't, can you commit to taking better care of yourself this year? Here are some things to consider:
Do you need to see your doctor for preventive health care – a mammogram, pap test, blood tests, a physical?
Have you put off any tests your doctor said you need?
Do you go to the dentist at least once, and preferably twice, a year?
Have you stopped taking (or never started taking) prescribed medications? (I don't believe that medication is always the answer, but if you aren't going to take it you need to research your health condition and develop an alternate plan, preferably in consultation with your doctor.)
Have you put off dealing with a health problem that needs to be addressed, such as pre-diabetes/diabetes, high blood pressure, high cholesterol or excess weight?
Are you struggling with anxiety, depression or another mental health problem that you need help addressing?
Do you make time for everything except taking care of yourself? Are you unable to exercise, eat well, sleep well, or release stress because you are so busy doing things for others ?
Do you take time to read and learn about ways to care for yourself?
Some of you are already doing many or all of these things. Great – keep it up! However, some of you wonderful ladies are not caring fully for your body, mind or spirit. If that's you, please consider taking care of those things early in the new year. Pray about them, talk to your husband about them, get whatever support you need to make them happen. And while you're thinking about these things, check out an excellent article on this topic by Alison at Experimental Wifery.
Are you good about taking care of your health, or is it a struggle for you? Do you have plans for taking better care of yourself this year? Please share your thoughts in the Comments – I would love to hear from you. Gaye