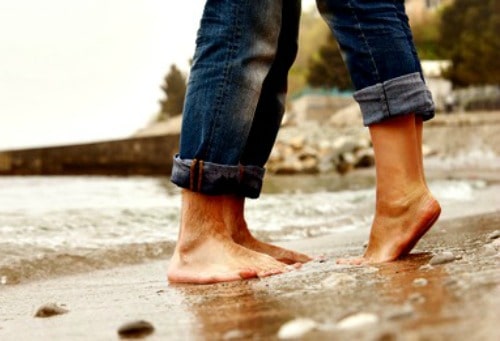 Learn How to Speak Your Husband's Love Language
Have you ever struggled to communicate with your husband? Or wondered if you're really conveying your love to him? Or felt frustrated when you didn't seem to understand him, and he didn't seem to understand you?
I've experienced all of those things, and they're incredibly frustrating. At times it's felt like my husband and I were walking down parallel roads that never seemed to meet. We wanted the same thing – to give and receive love, to understand and be understood – but weren't connecting in a way that helped us achieve them. (Includes affiliate links)
If you're experiencing those kinds of frustrations, consider the possibility that you may need to learn to speak your husband's love language. Speaking his love language is a simple, although not necessarily easy, way to increase love, joy and communication in your marriage.
What are the 5 love languages?
The book The 5 Love Languages  by Dr. Gary Chapman, teaches simple,  powerful information that can bring joy to a typical marriage, or change the course of a struggling marriage. The book explains that every person experiences love through one (or sometimes a combination) of five "languages" –
Words of Affirmation
Acts of Service
Receiving Gifts
Quality Time
Physical Touch.
If you haven't learned which "language" allows your husband to feel and experience love, you will struggle to make him feel loved.  Sometimes, a wife tries to love her husband using her own love language (and vice versa). But if her husband "speaks" a different language, her efforts will fall short, frustrating both of them.
Here's what Dr. Chapman says about the importance of loving your husband in a way that "speaks" to him – "Your emotional love language and the language of your spouse may be as different as Chinese from English. No matter how hard you try to express love in English, if your spouse only understands Chinese, you will never understand how to show love to each other. Being sincere is not enough.  We must be willing to learn our spouse's primary love language if we are to be effective communicators of love."
That's a powerful and somewhat sobering statement. If I communicate with my husband primarily in the language that "speaks" to me, but not to him, it's unlikely that he'll be able to "hear" me.
What is your husband's love language?
If you don't know your husband's love language, take some time this week to identify it.  Get a copy of The 5 Love Languages – it's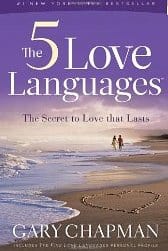 well worth the modest investment, but a friend or your local library may have a copy you can borrow. If you can't get your hands on one right away, do some research on the five languages so you begin to understand them, and try to identify your husband's primary language. The resources here can help you get started:
How can you speak your husband's love language?
Once you've identified his love language(s), begin learning to "speak" it. This week, I encourage you to do at least two things for him that show love to him in the language he understands.  This can be difficult if his language is very different from yours, but it's well worth the effort. Here are just a few ideas for each of the primary love languages:
Words of affirmation – compliment him, thank him for something he does for you or your family, encourage him in his work or hobby, speak kindly and set a tone of kind language in your home, ask for his advice or help.
Quality time – give him your undivided attention, spend time together doing something fun, participate with him in an activity he enjoys, eat meals together, ask him about something of interest to him and really listen to his answer, turn off technology and focus on him, go to bed at the same time.
Receiving gifts – stock up on snacks and treats he likes, give him a card that expresses your love, buy him something he needs, buy him something he wants, give him tickets to an event he will enjoy.
Acts of service – think of things he has asked you to do in the past and do one of them, do something that will make his week a little easier, do one of his chores for him, cook his favorite meal, run an errand for him, help him with a project or task.
Physical touch – hold hands when you're walking together, hug and kiss him when he comes in the door, sit close to him when you're watching TV together, pat his butt when you walk by him, rub his back or neck.
But what about your love language? Shouldn't your husband "speak" in the "language" that best communicates love to you? Of course! But sometimes, one person has to start the ball rolling. You can certainly share with your husband what you've learned, and you can demonstrate the power of love languages by "speaking" to him in the "language" that allows him to receive your love.
Have you tried speaking your husband's love language? How has that worked for you? What are some things you've done that have really spoken love to him? Please share your experiences in the Comments – I would love to hear from you.
(Please note: The ideas included in this article (and the links) are intended to encourage women in reasonably healthy marriages. If you're in a difficult or unhealthy marriage, they won't be helpful to you. If that's the case, please seek professional help in your community. And if you're in a physically or emotionally abusive marriage, please contact a domestic violence organization or law enforcement agency in your community. Abuse is never the fault of the person being abused, and working on communication will never improve an abusive marriage.)
You may also like: