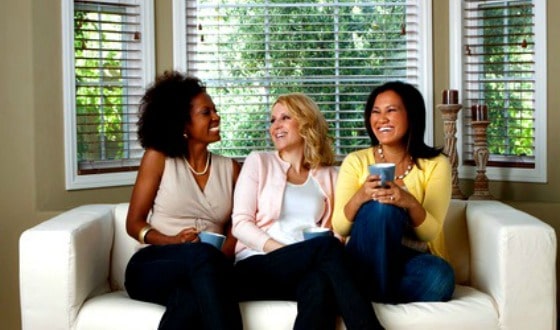 What does it mean to be sexy or to feel sexy? And for wives and moms, is that even a possibility? Can we ever learn how to feel sexier, when our busy, hectic, "I really need you to stop talking to me for 15 minutes" lives say that we never will?
Our culture, through media and entertainment, sends a clear message that only young women who are classically beautiful and thin as a rail are sexy. Books, television shows, and movies tell us that only young couples who have just met, who are gorgeous and handsome, are feeling sexy and enjoying fabulous sex and intimacy. (Includes affiliate links)
If you're married, or you have a couple of kids, or both – the cultural message says, "Sorry, you're out of luck. Feeling sexy is not for you, and learning how to feel sexier just isn't in the cards."
Of course, it's a lie. Our brains know it's a lie, but our emotions say it's true.
The truth is that married women, busy wives and moms, can feel sexy and enjoy fabulous sex and intimacy with their husbands. But the reality is that so many women struggle in these areas.*
Feel Sexy
So what does it mean, or rather what should it mean, to feel sexy? And how can women start to feel sexier? I think it starts with learning to feel confident and positive – to practice standing up straight and walking and speaking confidently. And it has to include understanding the meaning of true beauty – rather than "Hollywood beauty."
That means making the most of your appearance, without worrying that you aren't 25 and a size 4. And it means taking care of your body so that you feel comfortable in it.
And, although this may seem strange, I think it also involves taking an interest in other people and making them feel appreciated and comfortable.
Think about the people you consider to be attractive or sexy. Is it always the most beautiful woman or the most handsome man? The thinnest person? The one with the most fabulous clothing? No, usually it's not. Often it's the most confident person, the one who makes people feel good about themselves, or the one who is passionate about something.
So why do most women apply a different standard to themselves, one that requires them to have perfect hair, skin, bodies, clothing, marriages, or whatever before they consider themselves to be sexy or allow themselves to feel sensual and to enjoy intimacy?
I have no idea, but I can tell you this – most women (including me) are way too hard on themselves!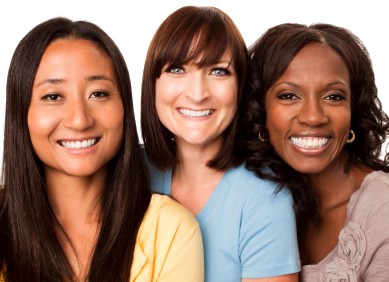 What's holding you back from feeling sexy or allowing some sensuality into your life?  Do you hate your hair or skin? Do you think you're too fat? Are you worried about stretch marks? Do you fear your clothes are too frumpy?
Do you compare yourself negatively to other women? Do you consume too much social media that presents images of perfection in women? Do you think your marriage has to be perfect before you can enjoy it? Do you think that you're too old, too much of a mom, too busy, or too married to feel sexy?
If you answered yes to any of those (or similar) questions, believe me, I'm right there with you. I constantly battle the worry that I am not attractive enough. I rarely feel sexy. On most days, I hate my skin or hair or both. I'm not overweight, but I'm not really happy with my body either.
But, I want to feel sexy and enjoy intimacy with my husband, so I do things to counteract those messages. I exercise almost every day and eat a fairly healthy diet. I wear makeup that works for my skin type and coloring. I work on standing up straight.
I try to focus on making other people feel good, rather than focusing on myself. I read books and blogs that present positive messages about sex and intimacy in marriage. Sometimes I do well with these things, and sometimes I fail miserably. But I keep trying, because I believe the outcome is worth the effort.
How to Feel Sexier and More Confident
What could you do, this week, to feel sexier and more confident?  Here are a few ideas –
Move your body every day Regular exercise and movement build strength and confidence in your body.
Practice standing up straight and walking confidently.
Practice acting confident, even if you don't feel it. Look people in the eye, say what you think, speak up for yourself, and don't be afraid to contribute to conversations.
Share something you're passionate about with a few people.
Try some new makeup that plays up your best features.
Invest in an item of clothing that flatters your coloring and figure.
Buy some lingerie that makes you feel comfortable and attractive and wear it (or find some that's hidden away in the back of your lingerie drawer).
Invest in a good haircut or hair color.
Read a book or blog that encourages married women to embrace their sexuality or the Sex Chat for Christian Wives podcast.
Take charge of your sexuality by initiating something fun with your husband. Avoid the tendency to be a passive participant in your sexuality and sex life.
Use candles, music, or dim lighting in your bedroom to create a more sensual mood.
Try some sensual essential oils or essential oil blends.
Give yourself some time to relax and regroup from the stresses of the day.
Pick one of these, or one of your own, and try it out this week.
And, if your husband needs some insight into things that would help you feel sexy, send him this article for husbands – How to Help Your Wife Feel Sexy Again.
You may also like Essential Oils for Sex and Intimacy, 5 Ways to Feel Sexier this Year, and Essential Oils for Romance.
(*Some women are struggling with serious issues that affect their sexuality and intimacy, or serious marriage issues, that are beyond the scope of this blog. If you're in that situation, I encourage you to talk with a licensed therapist or counselor or ask your doctor for a referral to someone who can help you address those issues.)
And if you're feeling really frustrated with your libido, your level of interest in sex, or your ability to feel sexy, and really want to explore those things in depth,  check out the Boost Your Libido video course from Sheila Gregoire, one of the leading sex writers for married women.
This course can help you figure out why your libido or your sex life have gone way off track. It can help you answer the question, "Is there something wrong with me?" (I'll give you a hint – the answer is no! But you may need some new information and strategies to get things going again.) And it provides practical strategies to help you find give your libido a boost, starting today.