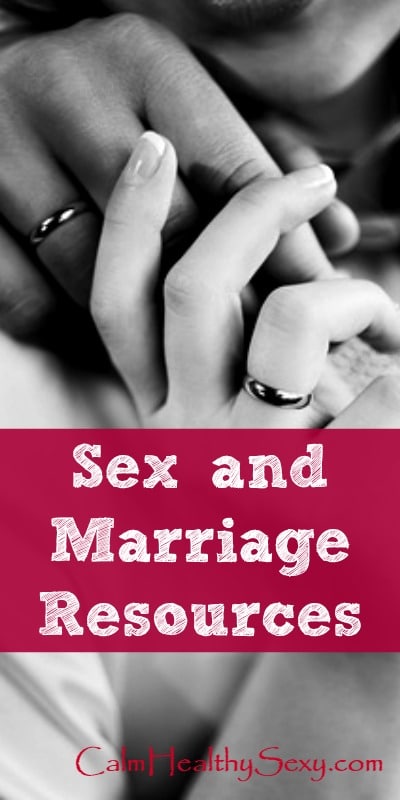 Are you looking for marriage resources – books, blogs and articles that offer practical tips for improving sex and intimacy in your marriage?  If so, check out these resources that have really helped me learn and grow in this area of my marriage.  Whether you've been married for many years or just a short while, and regardless of whether things are smooth or rocky right now, these books, blogs and articles offer positive, practical information and ideas for strengthening your marriage.
(Some of these marriage resources include affiliate links, which means that if you purchase a book using one of these links, I'll receive a small commission. But you'll pay the regular price for the book or other resource.)
Books and Courses
Sheet Music: Uncovering the Secrets of Sexual Intimacy in Marriage
 by Dr. Kevin Leman
Hot, Holy and Humorous by J. Parker
Boost Your Libido – online video course by Sheila Wray Gregoire
Sex Savvy: A Lovemaking Guide for Christian Wives
 by J. Parker
The 5 Love Languages by Gary Chapman
Unlock Your Libido by Bonny Logsdon Burns
The Good Girl's Guide to Great Sex: (And You Thought Bad Girls Have All the Fun)
 by Sheila Wray Gregoire
Pursuit of Passion: Discovering True Intimacy in Your Marriage
 by Julie Sibert et al.
31 Days to Great Sex
 by Sheila Wray Gregoire
Blogs and Websites
Articles