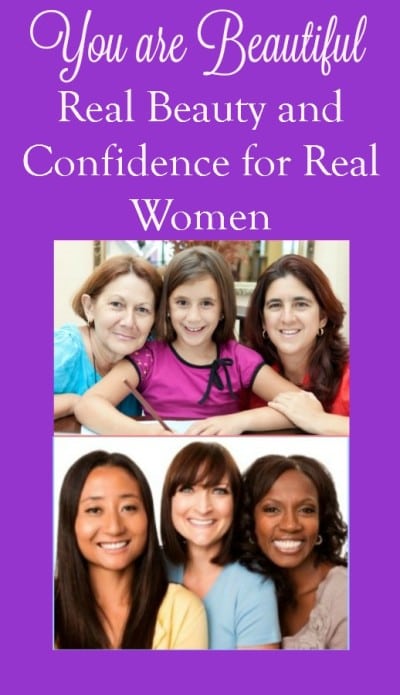 Do you believe the lies about beauty and confidence that our culture promotes 24 hours a day, 365 days a year? The lies that say you must be young and thin to be beautiful? That show altered images of women but pretend they are real? That say you must buy this product and this one and this one in order to feel beautiful or confident? I believe them, even though I know they're lies. I think most other women believe them too. If you do, let's work together to put an end to them. Let's focus instead on believing in real beauty for real women. Let's work on taking care of and loving the bodies God gave us. Let's work on teaching our daughters, granddaughters, nieces and other girls and young women in our lives that they are beautiful and strong. Let's work on believing that we are "enough" – pretty enough, thin enough, confident enough. And then let's live as if it's really true.
If you need encouragement in your journey to stop believing the lies and start feeling beautiful and confident, here are some articles I hope will encourage you to focus on your real beauty:
In addition, J. Parker at Hot, Holy and Humorous is encouraging all wives to begin feeling beautiful this year with a great series of posts.
Do you believe in real beauty for real women? What has helped you to feel beautiful and confident? Or do you still struggle in that area? Please share your thoughts in the Comments – I would love to hear from you.