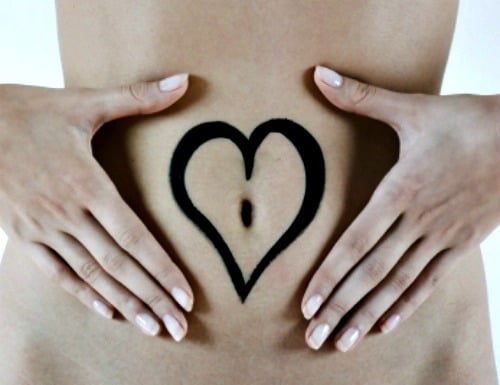 Many women struggle with a real love-hate relationship with their bodies – often tipping the balance toward hate rather than love. I'm as guilty as anyone. It sometimes seems like I've spent a lifetime hating things about my body.
And if I stop and really think about it, I have to wonder – why do I do that? And why do so many other women do it too? Why do we continue to think and act in ways that allow us to dislike or even hate our own bodies?
On some levels, I think we know why. We know that history, politics, and religion have worked throughout much of human history to keep women focused on achieving impossible standards of beauty.
We know that media and popular culture portray young, sexy, thin women as the only women who are beautiful and valuable. And we know that the women we see in magazines are airbrushed creations, yet we accept them as our standards of beauty.
But we don't have to let the why define us. Instead, let's focus on why not. Why not turn away from hating the bodies God gave us and start loving them? Why not begin treating our bodies and ourselves kindly and gently? Why not begin modeling healthy self-love for the girls who are watching us closely to see what it means to be a woman?
The truth is, most of us know we need to begin doing these things. But it's hard, because it involves changing thought patterns we've developed over decades.
So I want to encourage you (and me) to give it a try. And if you need a little more encouragement, here are three reasons to begin making that transition to loving our bodies:
•  Loving our bodies creates a positive focus and increases our energy.  Hating our bodies and focusing on our "flaws" drags us down. I cringe to think of the time and energy I've wasted hating or trying to change something about myself – time and energy that could have been used in 100 positive ways.
You probably feel that way too. When we begin to think more positively about ourselves, we feel confident and energetic. And, as a bonus, confidence is attractive, so doing things that increase our confidence actually make us more attractive.
•  Loving our bodies sends the message to our children that women are inherently valuable, because they are created in the image of God.  When we hate our bodies, we send the message that women's value is determined by a very narrow set of standards – standards  no one actually meets. When we love and value ourselves, we're free to model for our children a focus on the things in life that really do matter – family, friends, treating others with kindness, doing a good job, pursuing our interests and passions. This message is important even if we don't have daughters or granddaughters, because our words and behavior also affect our sons and grandsons, and all of the children and teenagers in our lives.
• Loving our bodies opens us up to exploring our sexuality and enjoying sex and intimacy with our husbands.  It's almost impossible to feel sexual when we tell ourselves over and over "you're fat" or "you're ugly." But as we begin to love (or at least accept) our bodies, it becomes easier to believe that we were made to enjoy intimacy and to begin actually enjoying it. It also frees us to recognize that sex isn't just about our husbands, but is very much about us too.
Tomorrow, we'll talk about some practical ways to begin loving our bodies and treating them the way they deserve to be treated. But today I want to leave you with this powerful video, You're More Beautiful than You Think, part of the Dove Beauty Sketches series. Even if you've already seen it, I hope you'll watch it again and take its positive message to heart.