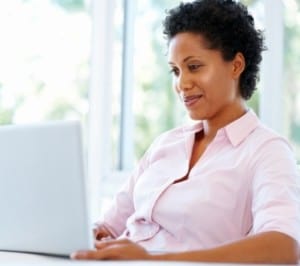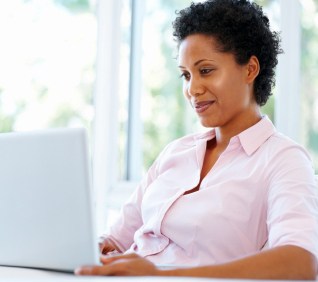 Some people say knowledge is power. Do you believe it? I do – at least when it comes to building sexual confidence and increasing intimacy in marriage. Of course, knowledge and information aren't everything. It's entirely possible to know a great deal about sex and intimacy, yet never experience a fun, exciting, sexy and intimate marriage. Still, I fall into the camp that believes the more you know the better.
For example, since I began reading more about marriage, intimacy and sexuality, I've learned a number of things that have made a difference in my marriage. Here are just three:
Women's interest in sex is often responsive rather than automatic.  Wow, when I finally understood that it really opened my eyes. So, if I don't respond and react sexually the same way my husband does, there isn't anything wrong with me? That's perfectly normal? What a revelation. Understanding that one fact can make so much difference. For example, you and I don't always have to be "in the mood" the same way our husbands are "in the mood." If we just decide to adopt a positive mindset and go with the flow, we often get in the mood as things progress, and end up having a great time!
 Women who think they've lost their libido, or believe they never had one, often find that it's been buried under a lot of other stuff.  It's entirely possible for a woman to lose track of the fact that she's a sexual being. The things that can cause that to happen vary widely, from simple fatigue to stress to childhood abuse to marriage problems. But the reality is that it's there, and in most cases she can uncover it.
 Women generally respond sexually to male qualities and characteristics. You're

 probably thinking, "Duh, everybody knows that." But really, do they? Our culture teaches that men and women are basically the same, that they respond sexually to the same things, and that typical male characteristics are problematic and need to be suppressed. But the things that make our husbands men are the things that attracted us to them in the first place. When those things get pushed to the side, attraction can wane. When we embrace them, it can grow.
Again, these are just brief examples of knowledge and information that can help women feel more confident in their sexuality. These examples may not help you, but other information might. If you think that learning more about sexuality or intimacy in marriage could help you build sexual confidence, here are several ideas for getting started:
Read and interact with blogs that promote sex in marriage.  Read the great information they share, but also interact with the authors and other readers. Comment on posts, respond to others' comments, ask questions, and offer your own ideas. Many great blogs provide this opportunity, including To Love, Honor and Vacuum, The Generous Wife, Hot, Holy and Humorous, Intimacy in Marriage and Pearl's Oyster Bed (which focuses on low libido in women).
Read books that provide positive, helpful information about women's sexuality.  Examples include The Good Girl's Guide to Great Sex and 31 Days to Great Sex, both by Sheila Wray Gregoire, Sheet Music by Kevin Leman, and A Celebration of Sex by Douglas Rosenau.
Talk about what you're learning with your husband.  Conversations about sex can be difficult, but just sharing something you've read can make it easier to get started. Tell him an interesting fact you learned or something that surprised you. Ask a question to get his take on something you read. If you're not ready to have a conversation with your husband, discuss what you're learning with a close friend.
(Check out the other posts in this series – Building Sexual Confidence through Physical Confidence and Building Sexual Confidence Through Action.)What do you think? Can increasing your knowledge about sex and intimacy help you build sexual confidence? Has it worked for you and, if so, what ideas or resources do you recommend? Please share your ideas in the Comments – I would love to hear from you. I also would love for you to  subscribe to CalmHealthySexy by email. Enter your email address in the sidebar (under Subscribe to CalmHealthySexy). You'll receive an email when I publish a new post, nothing else. Thanks. Gaye