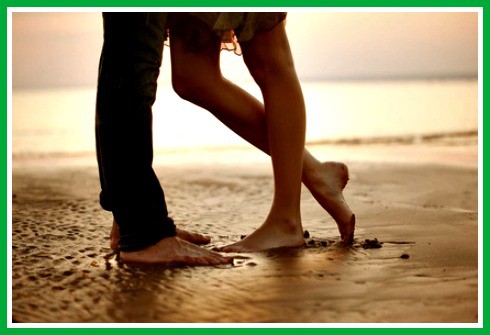 Summer should be a time to relax, slow down, try new things, and enjoy a bit of fun. The reality for most women, however, is that summer looks very much like the rest of the year. With the exception of (maybe) a week of vacation, it's go, go, go all the time – all year long.
But what if summer could be different?  What if you and I could slow things down and shake things up this summer? What if we could relax a bit, slow our pace a little, do some things we want to do and have a little fun? I think it's possible, if we're willing to adjust our mindset and make a few simple changes. Are you willing to give it a try? If so, here are four steps we can take to get started:
• Change the "frame" of your life for the summer. What's the "frame" that defines your life? For many women it's some combination of busy, stressed, overworked, tired and constantly on the go. It looks something like this: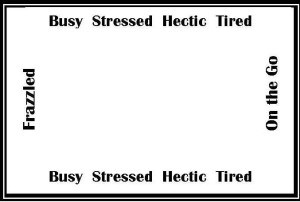 But what if you changed the "frame," just for the summer, and defined your life with calm, health, relaxation, fun and intimacy – or any other combination of good things you've been craving? Can you do that? Yes, I know you can – if you decide to make it happen.
But, let's be honest – it will involve making significant changes in your mindset, priorities and schedule. You'll need to transition from thinking, "I don't have time for that" to "I'm going to take time for that." Or from "I just have so much going on" to "I'm letting go of some things I've been doing, in order to enjoy some things I really want to do." When you make those kinds of changes, your "frame" can end up looking like this: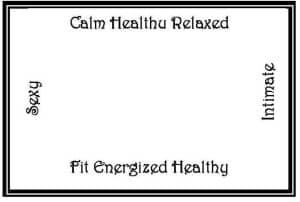 • Let go and say no – i.e., slow things down. Once you've started looking at summer in a new way, it's time to make some space in your life. So, for the next couple of months, let go of some of the things you've been doing and say no to any new requests for your time and energy. You don't have to attend committee meetings, plan fundraisers, do volunteer work, or even teach Sunday School during the summer. You really don't. And you certainly don't have to say yes to fundraising for the Little League team or organizing concessions for the gymnastics meet. You just don't.
•Take steps to enjoy your new "frame" – i.e., shake things up.  Now that you've freed up time and energy, start doing some things you really want to do. Maybe you want  to start an exercise program and get in shape, begin cooking healthy meals, enjoy sex more and have more fun with your husband, spend weekends relaxing with your family, read a good book, catch up on sleep, or visit with family or friends. Anything you've been longing to do that will bring joy, health, happiness or peace to your life – do it regularly this summer.
• Enlist the help you need to make it all work.  I know – the reality is, these things are easier said than done. Most women are busy and wear a lot of hats. So determine what kind of help you need to make your new "frame" work, and then figure out a way to get it. One possibility is to hire a young teenager to help you. Many teens who are too young for a regular summer job are eager to earn some money. So find a reliable friend's or neighbor's teenage child and hire him or her for a few hours, several days a week. A responsible teenager can watch your young children while you get some things done, tackle basic lawn chores, fold clothes, or help with light housework.
Enlist your own children to help too – it's in their own self-interest to have a mom who's more relaxed and willing to do fun things! In addition, talk to your husband about what you're trying to do, and enlist his help. Most husbands would be thrilled for their wives to slow down and enjoy life a little more, so work together to figure out how to make it happen.
So, are you interested in slowing things down and shaking things up this summer – maybe just a little bit, or maybe a lot? I am, and I'm working on my plans for how to make it happen. Please share your thoughts and plans in the Comments or email me at gc @ calmhealthysexy.com – I'd love to hear from you.