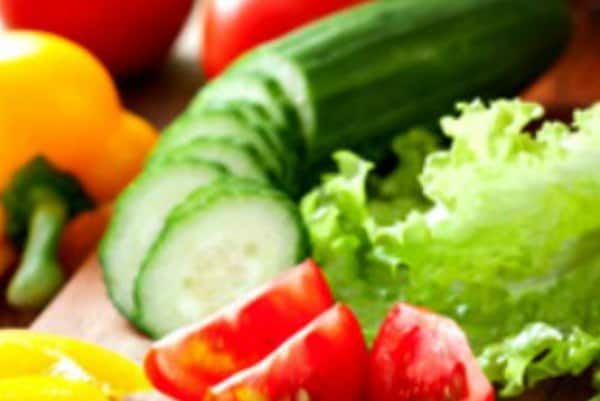 It's hard to believe, but the year is half over and July is upon us. In January, we talked about taking small steps to make healthy changes that would allow us to live calmer, healthier and sexier lives this year.
Back then, it seemed like winter would never end, and cold temperatures and gray skies put a damper on our enthusiasm for making positive changes (at least it did for me). But now, summer is running full speed ahead and that long, cold winter has faded from memory. (Thank goodness!)
So how were the first six months of the year for you? How are you doing so far? Have you been able to make healthy changes in one or two areas of your life?
I've made progress on some of the steps I hoped to make this year, but need to regroup on others. I've managed to add weight lifting to my exercise routine (but not as consistently as I had planned) and to rack up 10,000 steps on my FitBit (affiliate link) most days.
I've also managed (with a lot of help from my husband) to get the clutter, paperwork and general mess in our house under better control, which is a huge plus for me in terms of reducing stress and increasing calm. But I haven't made much progress on losing the extra 10 pounds that have been hanging around for a few years!
I hope you've been able to make some positive changes too. But if you found that life got in the way of your plans, now is the perfect time to begin anew. Here are 3 reasons to start (or start again) in July:
Make Healthy Changes – Starting in July
• July signals a new beginning.  It's a new month, but even better, it's the beginning of the second half of the year. Regardless of what happened (positive or negative) from January – June, July opens up a clean slate. You can make a lot of positive changes in 6 months – it's just a matter of setting your goals and taking small steps to move toward them.
• Summer lends itself to positive changes.  The food is healthier, the days are longer, the weather is better  – I think it's just easier to envision change and take steps to make it happen in the summer. Do you want to lose weight, begin exercising, slow down or increase the intimacy in your marriage? Or maybe you have an entirely different goal. Either way, now is a perfect time to start.
• Summer provides a break from your normal routine, and can lead to a new perspective.  Yeah, I know – summer is not as carefree as many of us would like. For women who work outside the home, most jobs don't slow down in the summer. And stay-at-home moms face new challenges when their children are out of school.
But, in general, summer is a bit slower and provides a break from the September – May routine. Why does that matter? First, it gives you a much-needed respite from some of the meetings, kids' activities, and other commitments that crowd your schedule during the rest of the year.
Second, and perhaps most important, it provides an opportunity to evaluate those commitments and determine if they add to or detract from your goals for living a calmer, healthier or sexier life. For example, when a school committee or church activity that gobbles up a lot of your time during September – May takes a break in the summer, you have an opportunity to decide whether your life, marriage or family might be better off without that commitment!
Whatever path your life has taken in the first half of this year, take time this week to make sure you're on a positive path for the second half of the year. Set one or two goals that will allow you to slow down, live healthier or enjoy greater intimacy in your marriage. Then begin by taking small steps toward each goal. Don't overwhelm yourself with changes – achieve small successes and build on them over the next 6 months.
Not sure where to begin? Here are some ideas for taking care of your health and strengthening your marriage in the second half of the year.
Have you been able to make some positive changes this year? Or has life gotten in the way? Please share your successes or struggles in the Comments – I would love to hear from you.