In the middle of a busy week, a busy month, a busy time of life, I tend to forget why a commitment to regular exercise seemed like a good idea. I know that moving my body every day is important, and I'm confident it will pay me back many times over, but sometimes it just seems like more than I can manage.
Maybe you feel that way too. If so, we both could use a bit of exercise encouragement. So when you just don't feel like exercising in the short run, remember all of the things exercise gives you in the long run – more energy, stronger muscles, lower weight, better fitting clothes, a healthier body, and a great sense of accomplishment.
Download a printable version of this graphic and put it where it will remind you that "life is the long run.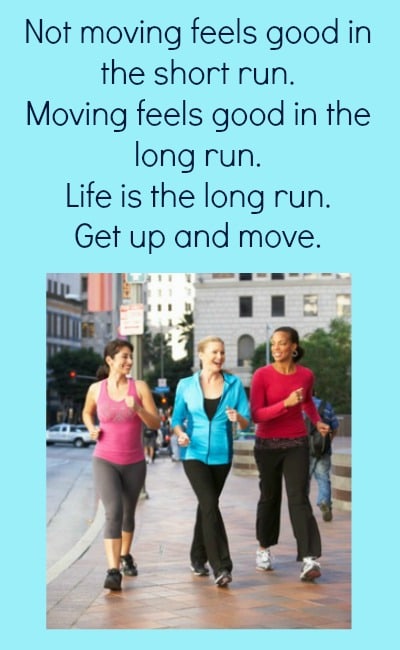 (You may also like – 10 Ways to Add Exercise to Your Busy Life and The Habit that Boosts Your Health AND Your Libido!)
Add a little bit of spice to your marriage!
Get 18 Ways to Spice Up Your Marriage. Plus simple tips for a healthy life and happy marriage - right to your inbox.