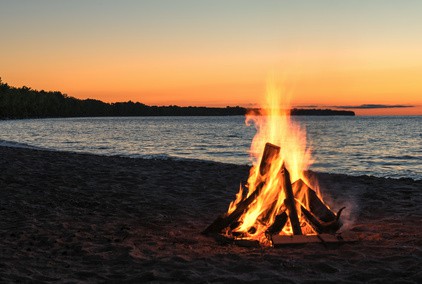 This month we're talking about ways to add more energy and passion to your life. Today, let's talk about adding energy and passion by finding the thing(s) that lights your fire.
Every woman has at least one thing (and sometimes several things) that lights her up. What's yours?
What's the thing that energizes you, even if you're tired? What's the thing that seems almost effortless, even though it may be rather difficult?
What's the thing that causes you to lose track of time? The thing that you'd love to keep doing, even though you have about 50 other things you need to do?
That's the thing that lights your fire.
And when I say "lights your fire," I don't mean that it's necessarily big or splashy or fancy or public.
It may be a very quiet and personal pursuit (or it may be big and public).
So, for example, it might be baking delicious pies or taking beautiful photographs. Or it might be teaching a class or running a business.
Or talking to people about their problems. Or raising money for a cause that's close to your heart.
It can be anything.
One of the things that lights my fire is editing (super dorky, I know). I love taking things that people have written and making them clearer, easier to read, and more compelling. Most people would find that to be deadly boring, but I could do it for hours.
A friend finds that teaching English to middle school students lights her fire. She's always thinking about new ways to get young teens interested in writing and literature. It sounds dreadful to me, but she can't get enough of it.
Another friend lights up when she's building her multi-level marketing business. She loves helping women find ways to generate income from home and on a schedule that works for them. The idea of building that kind of business does nothing for me, but it's absolutely perfect for her.
What "does it" for you?
The reason I'm asking is that many women lose track of the thing that lights their fire.
As they get married and have children, as their jobs become more demanding, as their extended families need more help, and as their church and community commitments increase, they find that they don't have time for the thing that gets them going.
They lose track of the thing that sparks their energy and creativity. The thing that lights their fire.
And when that happens, they feel tired – even weary. Because most of the things they do every day drain their energy and passion, and they've let go of the thing that increases their energy and passion.
What about you? Have you lost track of the thing that lights your fire? Has busyness pushed it out of your life? Have you given up hope that you'll ever have time for it? (Or maybe you're not even sure what it is.)
If you answered "yes" to any of those questions, I want to encourage you to take some time over the next few weeks to add your "fire lighter" back into your life. If you're ready to give it a try, here are a few simple things you can do:
1. Identify the thing(s) that lights your fire. You may know exactly what it is, or you may have no idea. It's very easy for women to lose track of the thing they really love to do, because their schedules are filled with so many things they have to do.
So take some time to figure it out. Think about the things you loved to do as a child, or as a younger woman with a less complicated life. Imagine what you'd be doing if you had plenty of time and resources.
If you identify several things, that's great. But pick the one you want to focus on over the next few months.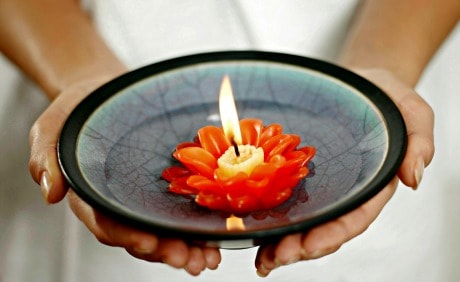 2. Figure out ways to add your "fire lighter" back into your life. Start looking for ways to add the thing that energizes you or makes you feel more passionate back into your life. Yes, this will probably be hard to do, and you'll have to get creative.
If your schedule is jam packed, or you feel completely worn out at the end of every day, you may think it's impossible.
But I encourage you to give it a try. Because you may find that it actually makes you more efficient with your time and gives you more energy.
So look for time that you might be wasting (social media, television, etc) and use that time for the thing that lights you up.
Like baking bread or writing an article or photographing nature or taking steps to start a business.
And look for things that you could stop doing (by saying "no" or "no more") in order to free up time for something that's more important to you.
And look for ways to get other people to do some of the things you've always done. Most of us take on tasks we really shouldn't be doing, simply because it seems "easier." But now it may be time to let some of those things go, or transfer them to other people.
3. Start lighting your fire – and keep going. Once you find small pockets of time, start doing the thing you love. It will probably seem awkward or messy, or like it's just not worth the effort. But start anyway.
Do one small thing and then another. Keep going and see where it leads you.
Bake one pie. Plant a small garden. Take an online class. Make a piece of jewelry. Sign up to volunteer. Write an article. Create an Etsy shop. Start a blog. Just take one step that lights your fire.
And let go of any guilt you feel. You're not shirking your responsibilities or letting people down, you're using your God-given gifts, talents, and interests to do or create something worthwhile.
And you just may find that it creates more energy in your life.
(You can read all of the "Create Energy and Passion" articles here.)