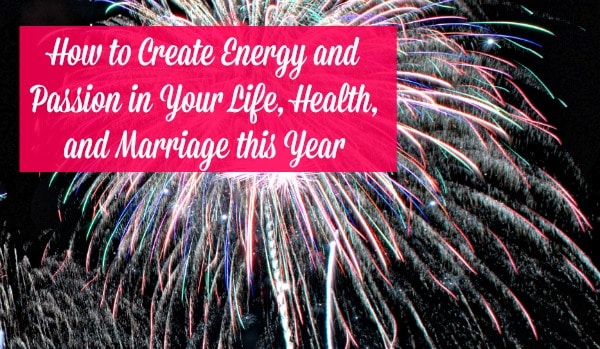 At the beginning of January, did you make some plans for this year or set some goals? If you did, how's it going?
Are you on track? Do you need to get back on track? Or are you somewhere in between? (I'm somewhere in between.)
Wherever you are, it's a new month, and you have almost an entire year to make changes that will make your life and/or marriage healthier and happier.
This year I'm focusing on two words – energy and passion – in my own life and here on CalmHealthySexy. These are the two things that tend to be lacking in my life and in the lives of many women I know. So I'm going to research and test and share ways to increase both of them – energy and passion – in our lives this year.
We say all the time, "I don't have enough time." But what I think we really mean is "I don't have enough energy." Or "I'm just not passionate about what I'm doing."
Because while we're all strapped for time, I really think that a lack of energy and passion is what's holding us back from doing the things we really want to do and creating the lives we really want.
We know in theory that running full speed ahead and tackling as many tasks as possible every day isn't the way we want to live. It drains our energy and eventually makes everything seem dull.
So how can we accomplish the things we need to do in the time we have without draining all of our energy, sacrificing our dreams, setting aside a focus on our marriages, and sacrificing our health?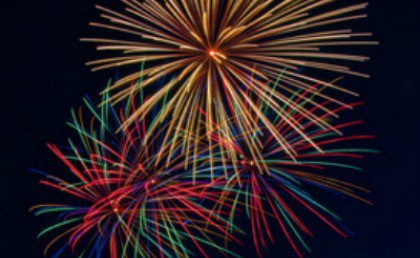 Well, that's what I'm going to explore this year, and I hope you'll join me. We'll be focusing on three areas – Health, Marriage, and Life & Dreams, asking challenging questions, and hopefully finding practical solutions.
In February we'll focus primarily on health, because it's hard to create a life of energy and passion if your life is draining your physical or emotional health.
In March we'll start talking about sex, sensuality, and intimacy, and looking for simple and practical ways to boost them in our marriages. We'll also talk about ways to better connect with our husbands and to create a life that works with our marriages, rather than trying to squeeze our marriages into our busy lives.
In April we'll talk about our hopes, interests, and dreams, and how we can incorporate them into our lives, while still taking care of our important responsibilities. (And we'll talk about why some of our current responsibilities may not be all that important!)
And then we'll see how we're doing and decide where to go from there.
If you're working on making positive changes in your life this year, or just thinking about getting started, I hope you'll join me in the pursuit of creating more energy and passion in our lives.
What to Do this Week
As we get started on this journey, I want to encourage you to take some time this week to set the stage for success. Here's what I encourage you to do:
1. Write down 2 or 3 things you want to do this year or 2 or 3 goals for the year. If you did this at the beginning of January, review them and see if you want to make any changes.
2. Think about and write down what would need to change in order for you to do those things or reach those goals. 
For example, one of my goals for this year is to do flexibility and strength exercises regularly. (I'm pretty good at cardio, but terrible at flexibility and strength.)
So I decided to do yoga exercises at home with a video three times a week. Then I had to figure out how I needed to change my after work schedule two days a week and my Saturday afternoon schedule, in order to free up 30 minutes three times a week to do these exercises. (This actually worked. I managed to stick with my yoga exercise schedule for the entire month of January!)
3. Figure out what's getting in the way (or may get in the way) of you making these changes or reaching your goals.
Do some soul searching here and really figure out what's standing between you and the things you want to do. Is it fear? Have you over committed your time or resources? Are you afraid to say "no" or "not now?" Are you settling for too little in your life, health, or marriage?
These articles may help – 5 Words You Need to Learn to Say and Set Priorities for Your Family and Schedule.
Really give this some thought and figure out what's blocking you and how you could change those things.
Next week, we'll start talking about how to create energy and passion in your life by taking care of your health.
I'd love to hear about what you're working to change this year or what you'd like to change. And I'd love to know what you think about the idea of creating more energy and passion in your life. Feel free to leave a comment or email me at gc @ calmhealthysexy.com. I promise to get back to you.