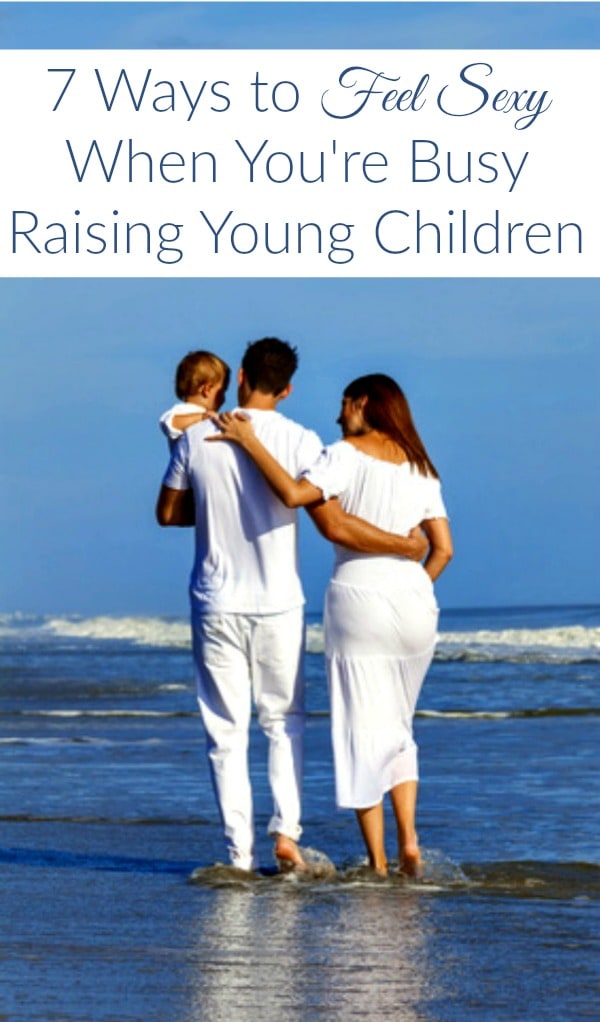 I'm happy to welcome Keelie Reason to CalmHealthySexy today. She writes Love Hope Adventure, a wonderful and encouraging marriage blog, while balancing her roles as a wife and mom. Because she's busy raising a young family, she has a first-hand perspective on intimacy and marriage that I don't have (my children are older). So I asked her to share some strategies that can help moms of young kids find time, energy and enthusiasm for feeling sexy and enjoying sex and intimacy in their marriages.
As the mom of three young boys, on any given day I have cleaned up innumerable messes and cooked enough food for an army. I have dealt with multiple bodily fluids that are not my own. I have reminded my kids a hundred times to stop it, broken up countless fights, and completed a laundry list of other totally non-sexy things. (Does this sound familiar?) So, how in the world do I get into the bedroom at night and stand any chance at all of feeling sexy?
I'm convinced that busy moms can feel sensual and enjoy sex, even if they've been busy with kid "stuff" all day, but it does take a little bit of thought and preparation. I have some strategies that work for me, and I believe they can work for you too. Here are seven of them:
Tell yourself that you are sexy. Sexiness starts in the mind. I know it might seem a bit awkward or even prideful to say, "I am sexy," but there's nothing wrong with stating the truth. You are a sensual woman, created by God with a tremendous capacity for feeling sensual and enjoying intimacy. But tapping into that capacity sometimes takes some work. We have a saying around here, "Fake it, 'til you make it." By that, I mean, continually tell yourself that you are sexy until you believe it. Stop thinking negatively about yourself, and stop using negative words to describe yourself. Instead, use positive ones.
Get naked in front of the mirror regularly. Yes, stand in front of your mirror without your clothes on. Regularly. I know that's probably the last thing you want to do, but it's important to accept the way your body looks. And it's important that you see yourself naked and say the words, "I am sexy." This will help train your brain to equate sexiness with your body. (If this seems too hard, ease into it by looking at yourself in the mirror in less clothing than you normally wear, then less and less over time.) After you've gotten comfortable looking at yourself, spend time in front of the mirror with your spouse. Seeing yourself partially or fully unclothed with your spouse will add to how sexy you feel about yourself. (And, more than likely, he already thinks you look sexy!)
Name at least three things you like about your body. I find it so discouraging that many women struggle to list even one thing they like about themselves. And when pressed to come up with one, most women never name a body part. So while you're standing in front of the mirror, intentionally find parts of your body that you like. Often, we look at our bodies so critically, we miss out on the incredible gift God has given us.
Learn to love the parts of your body you don't like. All of those parts of your body that you find flawed, learn to love them. One area at a time, determine to change your negative thoughts about them. This year, I'm celebrating my stomach as the area I feel most negative about. Instead of trying to hide that I even have a stomach, I'm finding ways to embrace the way it looks.
Limit your influences. Every day, we're bombarded with images of picture perfect women. (Even though most of those photos have been altered.) Because of those images, it can be easy to conclude that only one kind of body looks sexy. So do the best you can to limit what you see. I stopped reading beauty magazines a long time ago for this very reason. When I would look at all the models, I would walk away feeling terrible about myself.
Initiate sex with your spouse. Initiating sex can have many benefits – one of the biggest is that it can boost your confidence. In fact, initiating can even make you feel a bit powerful! And here's the thing about confidence – it's sexy. Think about it – the people we think of as sexy aren't necessarily the most beautiful or handsome, but they're always people we perceive as confident.
Make at least one healthy choice every day. Regardless of your time constraints, you can find a way to do something good for yourself every day. Maybe you can take time to eat at least one healthy meal, go for a walk with your kids, stretch, take a nap or take 15 minutes to relax and unwind. Making healthy choices will help you feel better and feel more confident about your body. You don't have to spend an hour at the gym or eat salads from the time you get up to the time you go to bed! Just make it a priority to do at least one good thing for your body every day.
These are some of the ways busy wives and moms can feel sexy, even when they're busy raising kids. No matter what shape your body has taken now, you are attractive and you can feel sexy – and I encourage you to recognize and embrace that truth!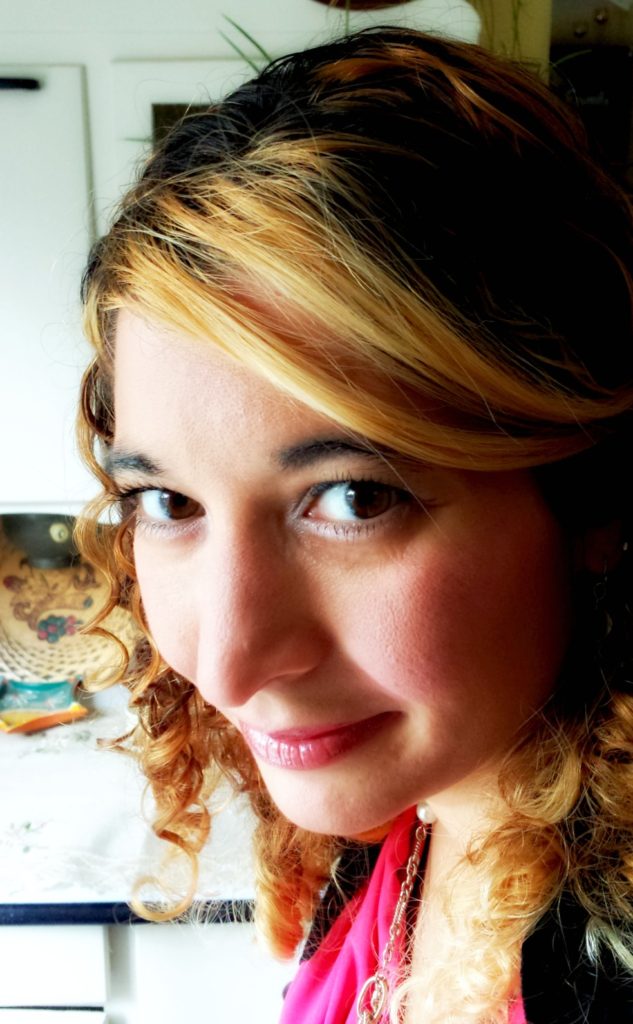 Keelie is married to her high school sweetheart and is the mom of three awesome boys. She is a creator and loves sharing with the world around her. One of her biggest passions is to help married couples fall deeper in love with one another. You can read her marriage tips at Love Hope Adventure.