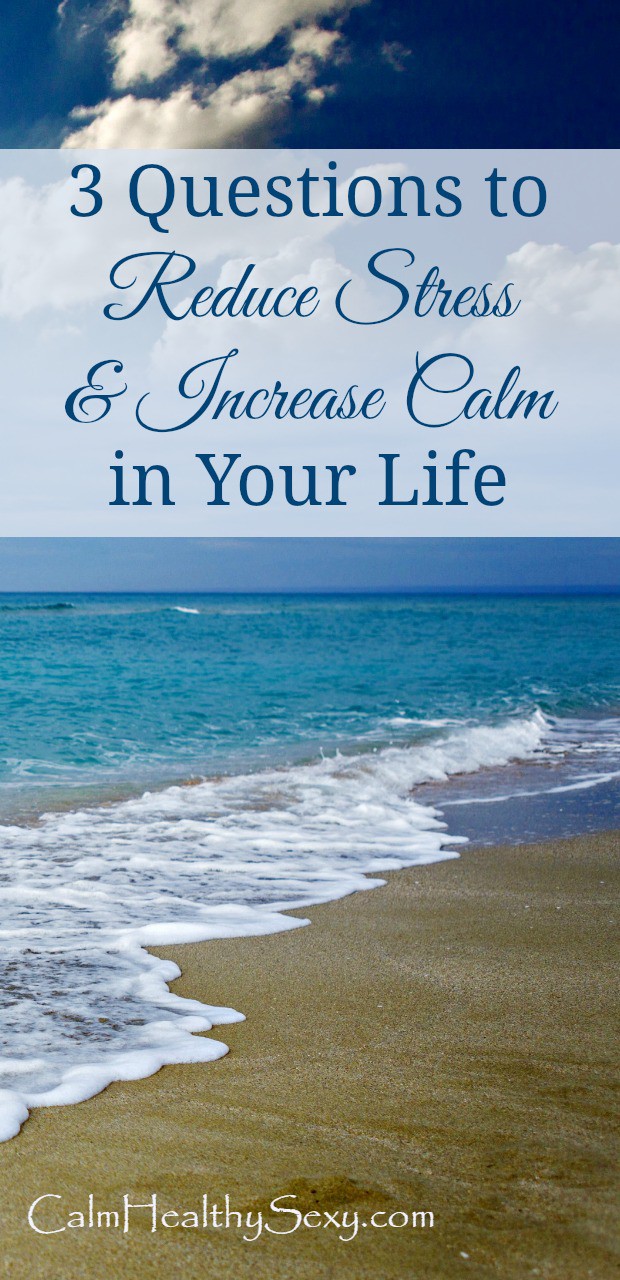 Life seems to be busy, almost chaotic, for most families. How are things going for you? If you feel reasonably calm and have maintained a grasp on your sanity, I applaud you. And I'm guessing you're in the minority. If you feel tense and frazzled, and dread looking at your calendar and to-do list each day, I sympathize with you. And I'm guessing you're in the majority.
Tense and frazzled seems to have become the pattern in our culture, doesn't it? If we're not insanely busy and "on the go" all the time, we feel as if we're doing something wrong, as if we're not busy enough or committed enough. Or, even worse, not doing enough for our children.
This pattern of busyness, and especially our love affair with children's activities, is wearing a lot of women down. And some of them are beginning to question whether the "tense and frazzled train" is going anywhere they actually want to go. Because if they want to end up anywhere near calm, healthy or sexy, they need to get off that train and onto another one!
If you're yearning for a calmer, slower and less complicated life, the way to begin is by taking a hard look at your family's schedule. Here are three questions you and your husband can answer and discuss, as a starting point for reducing stress and increasing calm in your life:
Who's in charge? Who is controlling your family's schedule? Your children? People at church or school who want your help with various projects? Your children's coaches or activity leaders? Members of your extended family? If you want to live a reasonably calm, healthy and sexy life, then you can't allow any of those people to be in charge.  It's very easy to allow others to take on that power (often before you even realize it!), especially if you and you're husband aren't actively managing your family's schedule. But if you allow anyone else to control it, stress, fatigue and frustration are almost guaranteed.
What are our priorities? If you and your husband haven't established priorities for your marriage and family, take some time to set priorities for the next 6-12 months. Choose the things you want to define your family's life during that period, and set those things up as a "frame." This proactive approach keeps you from reacting all the time to new requests or demands on your time. For example, let's say all of your children are playing soccer this year, you've started exercising regularly and want to address some minor health problems, you and you husband are leading a small group at church, and the two of you want to enjoy more fun and intimacy. That's it – those are your priorities!  When you add in work, homework, meals, laundry, housework and sleep – you're out of time and energy, and if you commit to something else, your priorities will suffer.  (Some things, like illnesses and job changes, can become priorities without your permission. But those things are the exception, not the rule.)
Do we need to let go or say no? Finally, take a mental tour of your life and identify places where you or other family members need to let go or say no. Have you been doing something for a long time just because no one else has shown up to do it? Maybe it doesn't fit into your "frame" for the year, and you need to let go of it.  Have you allowed your children to get involved in so many activities that you and your husband are running on empty trying to get them to every practice, game, meeting and event? It may be time to help them let go of a few things.  And if someone has asked you to take on a new task and it doesn't fit with your priorities for right now, it's probably time to just say no.
If you want to move toward living a calmer, healthier and sexier life, these questions can help. Work through them with your husband, then create a plan for better managing your family's schedule. And if you really want to be challenged on this topic, check out 9 Lies that Keep Our Schedules Overwhelmed, by Becoming Minimalist. I have fallen for all of those lies at one time or another, but I think that #3 is especially insidious for women. (Thanks to Lori at The Generous Wife for sharing this great article.)