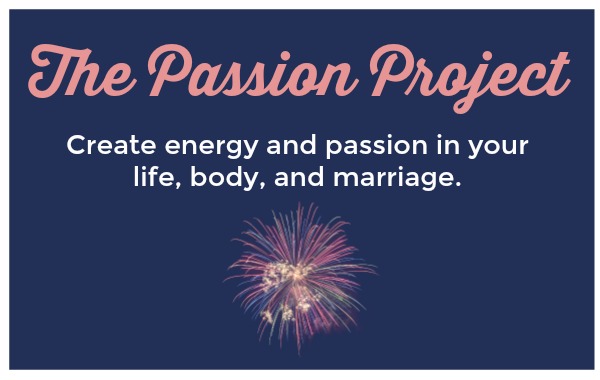 Have you lost your passion? If you're a wife and mom, it's likely that you've lost at least some of it, and maybe all of it. Or maybe you aren't even sure if you've ever felt passionate – about anything.
It's so easy to believe that passion is for other women – rich women, sexy women, fancy women, famous women – but not women like us.
Because we have families and jobs and bills and responsibilities.
And we don't have the time or energy to live a passionate life.
Or do we?
(Download the Permission to Find Your Passion worksheet.)
I know a woman who lives her life with passion. She's a busy wife and mom, just like you and me, with a family, a business, and lots of demands on her time. But, unlike many busy women, this friend lives her life with energy and passion. She exudes a healthy kind of sensuality. She loves her husband, dotes on her young adult children, runs her business with the kind of enthusiasm that makes me want to collapse in a heap, and pours love and kindness into her friends. Her energy and enthusiasm seem limitless.
She's a woman who embraces and lives a passionate life.
(You can read all of the "Create Energy and Passion" articles here.)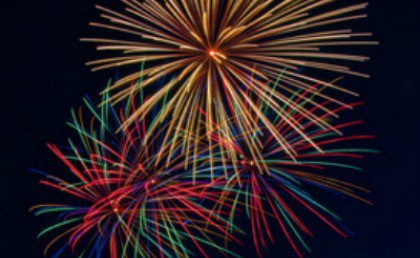 I also know a woman who's lost her passion.  She's a busy wife and mom too, with a family, a job, and a long list of responsibilities. The cares of life have drained her energy and passion, and she tends to limp through each day, juggling a lot of balls and trying her best not to drop any of them. At the end of the day she collapses into bed, only to start the juggling cycle all over the next day.
She's lost interest in sex, knows that her marriage needs some attention, worries that she's not a good enough mom, and expends a lot of energy trying to keep everyone happy.
She's a woman who has lost touch with the passion in her life and isn't sure how to get it back. She's not even entirely sure that she knows what the word means.
For that matter, do we know what it means? What in the world is passion? Is it sex? Energy? Drive? Enthusiasm?
It's all of those things and more. Passion is the feeling that makes your heart sing, your pulse race, and your mind come alive with ideas, dreams, interests, and activities that excite you.
Passion is what makes you feel alive, even if you're smack dab in the middle of a ho-hum, frustrating, or even aggravating life. It's the thing that lights your fire, even if the fire barely exists as an ember under the weight of your life and responsibilities.
You have passion, it lives inside you, but you may need to fan it back to life.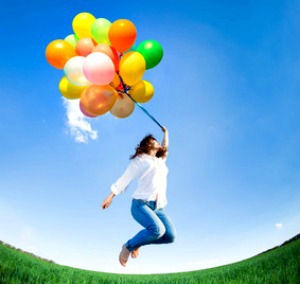 And by the way, when you hear "passion" you may think "sex." And you're not alone – that's what a lot of people think. And while passion is about sex, it's also about so much more. Of course, you can (and should!) be passionate about your spouse and about sex and intimacy in your marriage, but passion can (and should) touch and infuse and flow through other parts of your life too.
Your work. Your body. The gifts and callings God has given you. The people in your life.
But it's so easy to lose our passion in those areas. And once we've lost it, it's hard to get it back.
Hard, but not impossible.
This summer, I'm going to take steps to start living a more passionate live. And I'd love for you to join me. I want to encourage you to focus on sparking passion in one area of your life. It could be your marriage, your body, your sensuality, one of your interests, or a dream you've wanted to pursue for years.
You're a passionate woman, and you deserve to live a passionate wife. So this summer, let's work on it together.
And while you don't need my permission to find your passion, in case you're scared or reluctant to give yourself permission, here it is –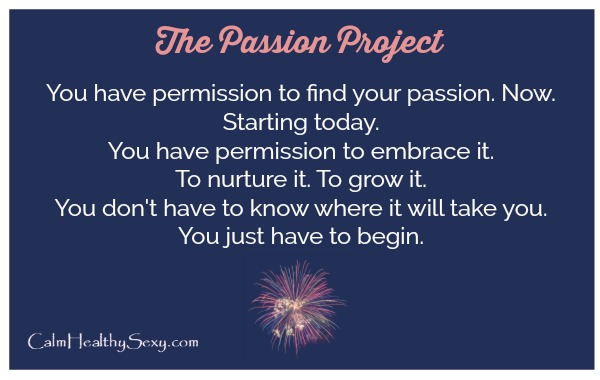 Let's work on this together over the next two to three months. Here are three steps you can take to get started and a worksheet that will help you take them. Then, I'll be back next week with some additional steps we can both take to add some passion to our lives.
(Download the Permission to Find Your Passion worksheet.)
Action Step #1 – Identify it.
This week, uncover one of your passions or identify an area in which you want to become more passionate. You don't have to know how to embrace it or grow it or step into it. Just identify it.
Think about these questions – What lights your fire? What used to light your fire? What's something you've been longing to do? What's something that scares you, but in an exciting kind of way? What would you pursue if time, money, and responsibilities didn't get in the way?
Maybe this is easy for you but if it's not, take some time this week to really think about it.
One of my passions is encouraging and equipping women to create the kind of life they really want, especially as it relates to their body, health, and marriage. But that passion feels stuck to me – it's like one of those embers that needs to come back to life. I just don't know exactly how to embrace or move forward with it.
Maybe you feel the same way. And if you do, that's fine. Just start with the first step – identify it. Find it, uncover it, figure it out, say it out loud to yourself, say it out loud to a friend – "I am passionate about ___________" or "I want to embrace my passion for ____________"
Action Step #2 – Talk about it.
Next, tell someone about the passion you've identified or the area in which you want to become more passionate. Talk about it with your spouse or a friend. Or tell me about it – I'd love for you to leave a comment below or email me at [email protected] and let me know what you're thinking, and I promise to get back to you.
And, take advantage of an opportunity to talk about it with other women like you by joining The Passion Project Facebook group! This is a closed group just for friends of CalmHealthySexy, wives and moms who are looking for encouragement and practical tips for adding more passion to their lives.
Action Step #3 – Take one step toward it.
Once you've identified a passion you want to pursue or an area in which you want to become more passionate, and you've told someone about it, do one thing that moves you one step toward it.
Don't turn your life upside down, don't do anything that seems crazy or scary – just take one step that will help you pursue your passion. And let us know in the Facebook group what you've decided to do.
This summer, you can begin to lead a more passionate life. Whether you're looking for passion in your marriage, work, family, body, artistic pursuit, business idea, or anything else, 3 months from now you can be living with more zest, passion, and energy – even though you're tired, busy, or don't think it's possible. I'm working toward the same thing in my life, so let's work on it together over the summer.
(Download the Permission to Find Your Passion worksheet and read all of the "Create Energy and Passion" articles here.