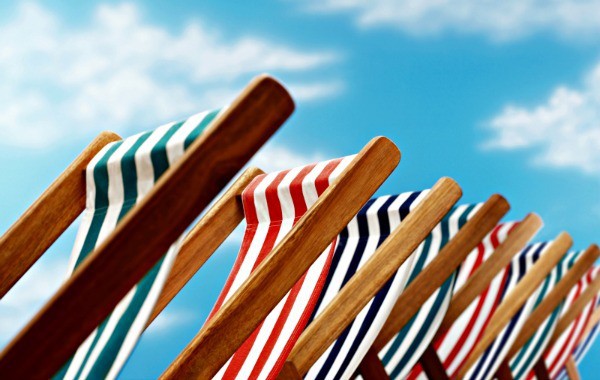 Summer is here, and I hope that you have a bit more time and energy to slow down, relax, take care of yourself, and enjoy your marriage. Because summer should be a little bit of a respite from the school year – just the business-as-usual year, if you don't have kids in school.
And if you don't have more time or energy right now, I encourage you to create some space in your life for both – even if only for a couple of months. Because summer should be a time when you sit back a little bit and enjoy life a little bit more.
One of the things I'm trying to do this summer is to invest a bit more time and energy in my marriage. For me, this seems like a good time to slow down a bit and really enjoy spending time with my husband.
And I encourage you to do the same. Think of the summer as a time to give the two of you a bit more attention. Take the time to slow down, spend some relaxing time together, and invest some time and energy in sex and intimacy.
If that sounds like something you'd like to explore this summer, here are some resources that can help (includes affiliate links):
• Understanding Your Sex Drive Webinar – The For Christian Wives podcast team will be offering three webinars over the next few months to dive into some of the most popular and asked-about topics on the podcast. The live webinar was held in July, but you can purchase access to the replay and all of the resources here. You can find information on the entire webinar series here.
• Breathe. Relax. Enjoy. How to Use Essential Oils to Increase Your Sensual Energy – Ebook from CalmHealthySexy
• What's Holding You Back from Passionate Sex? – from Bonny at Oysterbed 7
• Stop Pressuring Me – Encouragement and ideas for women who have struggled with enjoying or even wanting to have sex – from Chris at The Forgiven Wife
• Easy Ways to Have Fun with Your Spouse this Summer – CalmHealthySexy
• Creating the Exciting Sex Life that Wives Want – This is an excellent article from J at Hot, Holy and Humorous and Ruth at Awaken Love
• The Passion Project – Create More Energy and Passion in Your Life, Health and Marriage – CalmHealthySexy
• Boost Your Libido online video course – from Sheila Gregoire of To Love, Honor, and Vacuum
• Boundaries: When to Say Yes and How to Say No to Take Control of Your Life – book by Christian psychologist Henry Cloud and John Townsend
• The 5 Love Languages: The Secret to Love that Lasts – book by Gary Chapman
Add a little bit of spice to your marriage!
Get 18 Ways to Spice Up Your Marriage. Plus simple tips for a healthy life and happy marriage - right to your inbox.