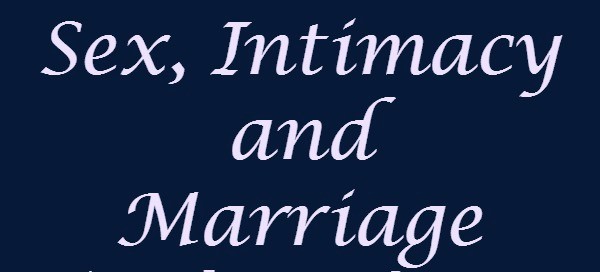 I wasn't surprised to learn – and you probably won't be either – that the most popular posts on CalmHealthySexy this year were articles about sex, intimacy and marriage. I'm always trying to learn more about those topics, and most of the women who visit here are too. After all, when we feel good about our sexuality and enjoy sex and intimacy in our marriages, life seems pretty good – regardless of what's going on outside our marriages. And when we struggle with those things, life seems tough and feels pretty stressful. So I'm always looking for information to share that will help you and me grow in those areas.
So here here are the 5 most popular posts this year, from the 5th most popular to this year's top post:
I love sharing information about healthy living here too. The two top non-sex/non-marriage posts this year were 10 Things to Know about Your Gut, Probiotics, and Your Health (Pin It) and 5 Things to Avoid When Prepping Real Food (Pin It).
Thanks so much for hanging out here with me this year. I'd love to know what topics you'd like to see covered here next year – feel free to comment or send me an email (gc @ calmhealthysexy.com). I hope that the new year is a great year for you.
Looking for more in-depth information on boosting your libido, feeling sexier and enjoying intimacy more? Check out this 10-video Boost Your Libido ecourse that's packed with great information and resources (affiliate link). I'm working my way through it and really love how practical the content is for busy wives and moms.