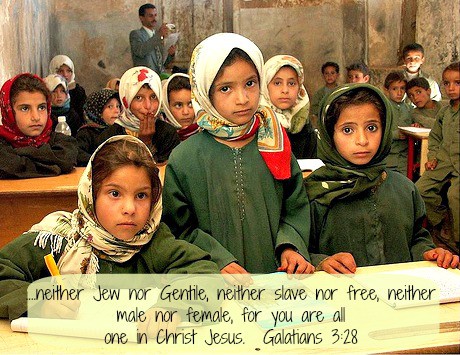 If you're reading this post, odds are good you live in the United States, Canada, the United Kingdom, or Australia. If that's the case, you are a very fortunate woman. I am a very fortunate woman. Yes, we face problems – in our marriages and families, with our health and finances – some of them serious. But nonetheless, we are fortunate and very blessed.
Why? Because we live in countries that protect the basic human rights of women and girls. Not only could we go to school as children, we were required to go to school. Many of us attended college or university. We vote without incident or impediment. We can hold any job for which we are qualified. We can inherit money and property. And we will not be sold into slavery.
But millions of women and girls around the world are suffering, because they don't enjoy the same human rights. They can't go to school or vote. They can't hold jobs, and they often can't leave their homes without fear. They can't inherit money or property. They may be sold into slavery or tricked into taking jobs that turn out to be sexual slavery. And they often have no way to access things we take for granted – a safe place to live, adequate food and basic medical care for themselves and their children.
Their problems seem insurmountable, and we don't know how to help. What can I, as one insignificant person, living half a world away, do to help women and girls who are suffering? Fortunately, as it turns out, I can do quite a bit. And so can you.  Here are a few of things we can do:
Pray. God loves women and girls who live in difficult, often dire, circumstances as much as He loves us. So we can pray and ask Him to open our eyes and show us how we can help.
Learn.  We don't understand the problems facing women and girls in developing countries. So
let's read and research and learn, so we can begin to understand.
Act. If we all do one thing to help a woman or girl who is suffering, we can begin to change the world. That's what trips many of us up –  we know can't do something monumental, we do nothing. But we don't have to do everything or even a lot of things, we just have to do one thing. Here are some organizations we can work with and some things we can do.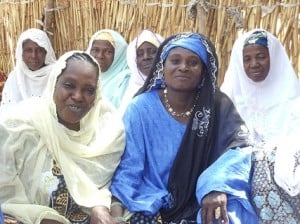 Mercy House Kenya – Mercy House provides care and assistance for pregnant girls living on the streets in Kenya. It provides medical care, a safe home, parenting training, Bible study, job training and counseling for girls who are alone, have been abandoned, have no one to help them. Some of you may know of Mercy House through its founder, Kristen Welch, and her blog, We Are THAT Family. You can help Mercy House by praying, giving, sharing, shopping in the Mercy House shop, or donating to a special project.
World Vision – Sponsoring a girl in Southeast Asia, Africa or India helps reduce the likelihood that she will be married off as a child or forced into the sex trade. World Vision conducts many programs that help girls and women thrive, in areas of the world where they often suffer. You can make a one-time gift, sponsor a girl monthly, or become a World Vision child ambassador. My family sponsors three girls in Southeast Asia, because we want to give them a chance to go to school, learn a trade, avoid people who prey on girls, and marry as young women, not as girls.
International Justice Mission – IJM works to rescue and care for victims of modern slavery, including sexual slavery of women and children. It also works to protect the property rights of widows, who often lose their homes and land to greedy relatives or neighbors upon the death of their husbands. In addition, IJM works with local officials to prosecute offenders and seek justice for those who are oppressed. You can give to IJM, get your church involved in its work, or participate in its education and fundraising programs.
Of course, these are only a few of the many organizations that are helping our sisters who are suffering. Do you have a heart for women and girls in developing countries? Do you work with an organization that helps them? Please share your thoughts and experiences in the Comments – I would love to hear from you. Gaye
Photo credits – US Agency for International Development,  © Jonathan Stutz – Fotolia, US Agency for International Development