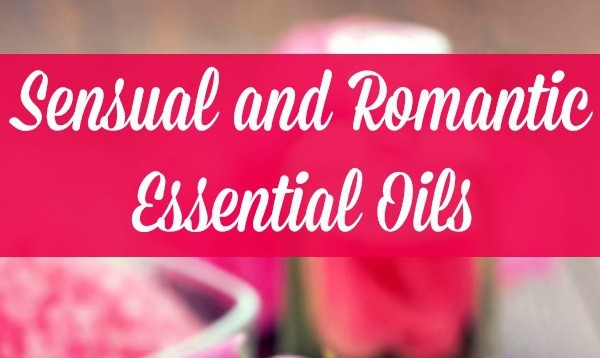 Busy wives and moms come here looking for tips on feeling sensual and enjoying sex, more than for tips on any other topic. And, in particular, they come looking for ways to use essential oils for love and romance, to boost their sensual energy, and to have more fun in the bedroom.
You may be one of those women. You may feel weary and have little interest in sex – the pace and complexity of life in the 21st century have worn you out and bruised your libido. Maybe you're looking for a solution, something that will help you create the kind of sexy, romantic marriage you'd love to have, without requiring energy and effort you don't have to give.
And you may be hoping that sensual essential oils for love and romance might offer that solution. (This post contains Amazon affiliate links.)
The good news is, essential oils can be part of the solution. They can't solve serious problems in the bedroom , but you can use them to create a romantic mood and to feel more sensual.
Essential Oils for Love and Romance

Figuring out which essential oils or essential oil blends may help you feel relaxed or sensual can take some trial and error. If you don't already have some oils on hand, borrow some from a friend to see which ones appeal to you. Or try the samplers at the essential oils display in a health food store or healthy grocery store. That way you won't waste money buying oils you end up not liking.
If you want to make your own blends, you'll need small bottles for mixing and storing them. I like these small glass bottles and these roller bottles, which I especially like for easy application. (Sometimes I also make a stress-reducing blend that I put in a roller bottle and keep in my purse for high-stress days!).
You'll also need a carrier oil for dilution, like fractionated coconut oil or sweet almond oil (any light, neutral oil that's safe to apply to the skin is fine).
Remember that essential oils are powerful and a little goes a long way – start adding with just a couple of drops of each oil to the carrier oil when making a blend and adjust from there. And test for skin sensitivity in a small spot before using each blend.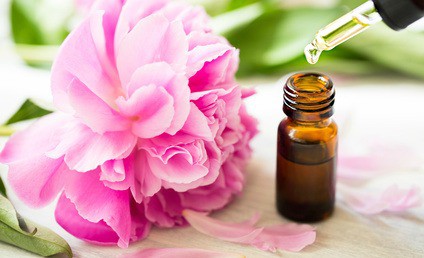 Romantic Essential Oil Blends
Ready to give it a try? Here are some romantic essential oil blends you may like:
• Ylang Ylang and Citrus (lemon, wild orange or bergamot) – Ylang ylang is considered one of the top essential oils for love and romance for women. It has a very strong floral scent, and a little definitely goes a long way. I like to soften its scent with a citrus scent, but you can also dilute it and use it on its own.
• Sandalwood, Jasmine and Citrus (bergamot or wild orange)
• Sweetheart Blend – Wild Orange, Lavender and Ylang Ylang – Lavender is considered to be calming, which may be helpful if stress is wreaking havoc on your libido.
• Passion Blend – I haven't tried this one yet, but it's on my list. It's a spicy blend that contains cardamom, cinnamon, ginger, clove, jasmine and other oils, diluted in fractionated coconut oil.
• Sandalwood, Ylang Ylang and Bergamot
• Grapefruit or Wild Orange, Sandalwood and Clary Sage
• Your own blend – There is no right or wrong when it comes to choosing oils. Find the ones that make you feel calm, sensual, or energized – or whatever you need to boost your libido and promote sex and intimacy in your marriage. Here are 10 sensual essential oil blend recipes, including two for men, that you may want to try.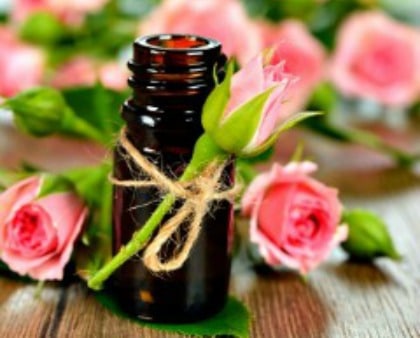 Romantic Essential Oils – Applications
• Apply the diluted essential oil blend to the skin. Apply to your wrists, neck, lower abdomen or any place that feels sensual to you. Use it as a massage oil. (Avoid delicate tissues or sensitive areas. Test for sensitivity the first time you use an oil or blend.)
• Diffuse into the air. Get an inexpensive diffuser, add a few drops of the oils of your choice, and make your bedroom or any room smell sensual and romantic.
• Make a linen blend. Put filtered or distilled water into a small spray bottle. Add a few drops of the oils of your choice, shake well, and lightly spray your sheets and pillows.
Tips from Top Marriage Bloggers
Two marriage bloggers I enjoy reading have also written about romantic essential oils, and I encourage you to check out their articles:
• The Best Essential Oils for Libido by Sheila of To Love, Honor and Vacuum.
• Love, Romance and Essential Oils by Bonny of Bonny's Oyster Bed.
• Turn Your Bedroom into an Oasis, also by Sheila of To Love, Honor and Vacuum.
Want to learn more about using essential oils for sex and intimacy? Check out my ebook – Breathe. Relax. Enjoy. How to Use Essential Oils to Increase Sensual Energy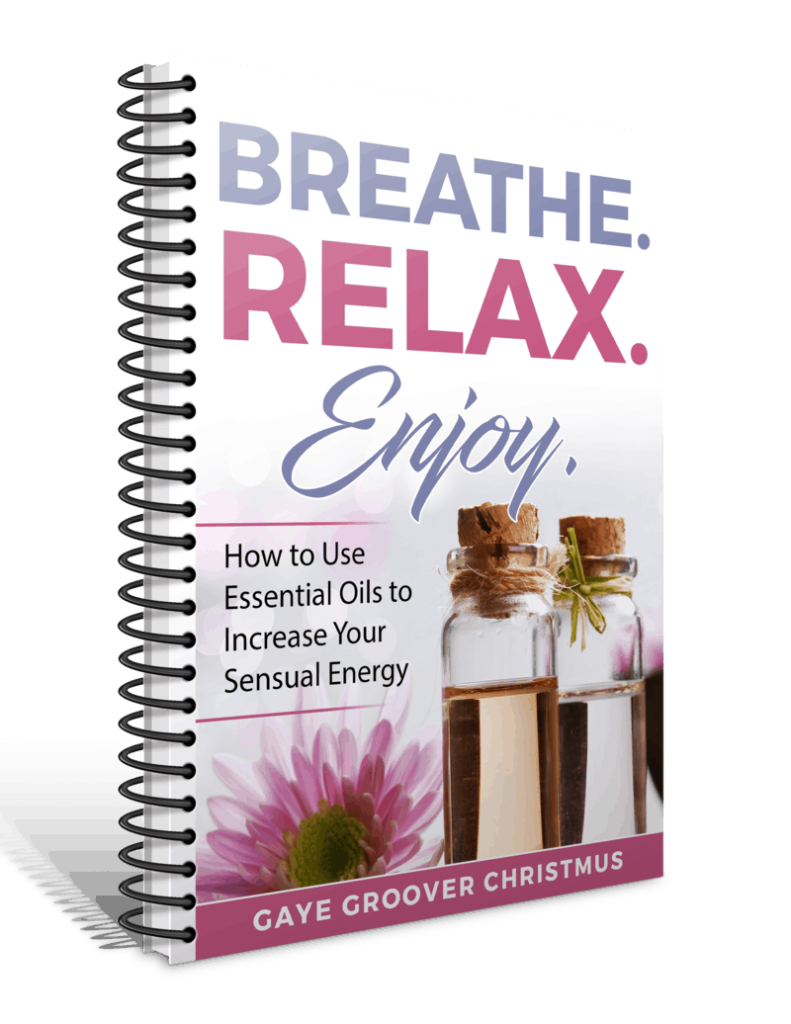 (Note: The information contained in this article is meant for educational purposes only and not meant to diagnose, treat, cure, or prevent any disease or condition. Statements in this article have not been evaluated by the Food and Drug Administration and are not intended to diagnose, treat, cure or prevent any disease or condition.
This information should not be relied upon to determine dietary changes, a medical diagnosis, or courses of treatment or to address relationship issues. If you are pregnant, nursing, taking medication, or have a medical condition, consult your physician before using these products.
This post does not provide medical or counseling advice. If you're experiencing significant problems related to sexuality, please talk with a physician or professional counselor. Essential oils are not without risks, so use them carefully and sparingly. Don't ingest them, don't apply them to sensitive tissues, and don't use them on children without consulting a physician. )