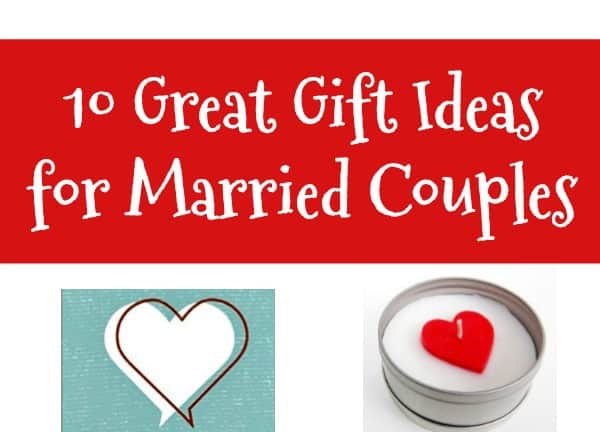 Are you looking for a gift for your own marriage this Christmas – something that will add a bit of sparkle and sizzle to your relationship? Or are you shopping for a gift for another couple – and want to find just the right thing to add some fun, joy or excitement to their marriage? Either way, we've got you covered. Our marriage gift guide includes 10 great gift ideas for married couples – whether they've been together for 1 year or 40.
From fun to sexy to practical to a little bit serious, this marriage gift guide includes 10 of the best gift ideas for married couples of all ages and interests. (This article contains affiliate links.)
This luxurious and intoxicating massage candle is made with coconut oil, shea butter and Vitamin E – and without wax. The candle smells exotic and melts to create warm massage oil. Because it burns at a lower temperature than traditional candles (although caution is always advised!), you can actually put the melted oil in your hand and use it to massage your spouse. And then he can return the favor!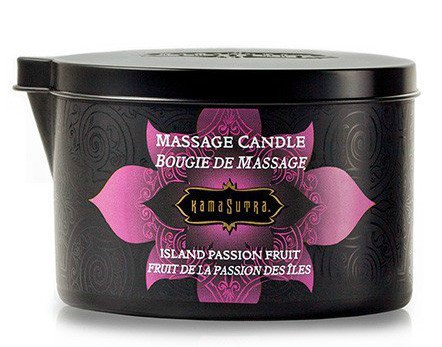 Most couples just don't touch often enough! And they definitely don't touch often enough in sensual ways that increase intimacy and build sexual interest. So give your spouse the gift of a sensual massage and the benefits of aromatherapy with this edible massage oil with coconut, almond, and jojoba oils.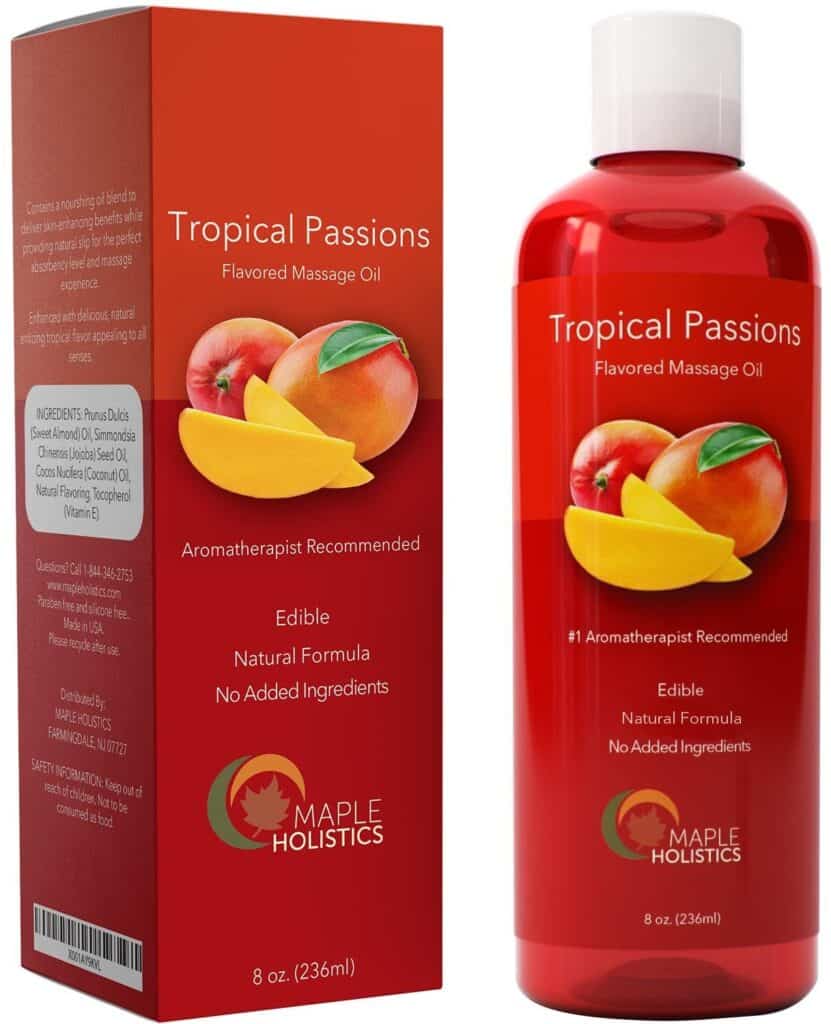 This TABLETOPICS card game helps couples talk and have fun, whether they've been married for 1 year or 50! It asks fun, inspiring and challenging questions that lets husbands and wives get to know each other better. Get it for yourself and your husband, or give copies to your married children, siblings and friends. And check out all 20 TABLETOPICS, including family and family gathering versions that are perfect for holiday dinners and gatherings.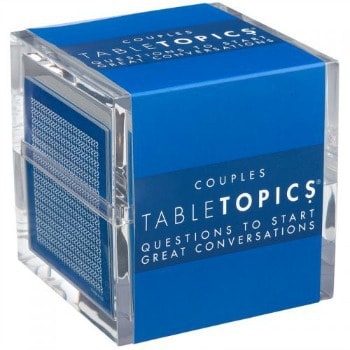 This beautiful wood-grain diffuser uses a cool mist system to fill the air with your favorite mixtures of essential oils. Use it to make the bedroom smell beautiful and sensual or to promote feelings of calm and relaxation. (Try it with my favorite sensual essential oil blend.) The Zen Breeze also features a 14-color night light; 1-, 3- and 6-hour modes, and adjustable mist setting.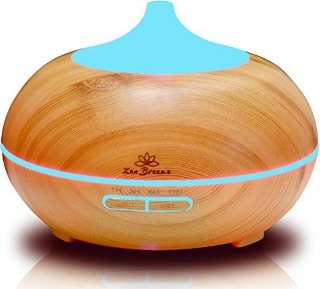 The 5 Love Languages is the classic book for understanding how to treat your spouse in the way that he or she can best receive love and feel loved. If you've never read it (or if it's been a while) do yourself and your marriage a favor and get a copy now. Or give it as gifts to friends and family for Christmas.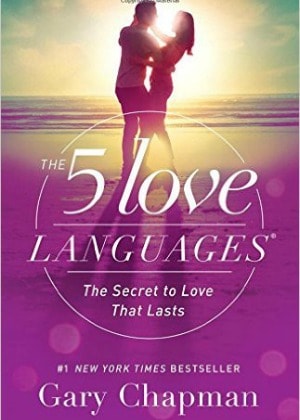 Don't have a stereo system in your bedroom (we don't!), but want to enjoy some sexy or romantic music? Then a portable Bluetooth speaker is just what you need. It allows you to play music from your phone, tablet or any Bluetooth-enabled device in your bedroom (or any other room) or anywhere you want to set a sexy or romantic mood. It's also great for travel. We love ours in the bedroom, but it's also perfect for any place or situation where you just need a little bit of music.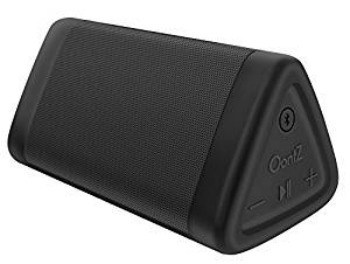 Forget the same old "dinner and a movie" dates! Instead, pack a picnic for two and head to a park, hiking trail, outdoor concert or any place that lets you get away together for a few hours. This Christmas, give yourself or another couple the gift of a picnic backpack that lets you easily pack a bottle of wine or other drink, cheese, crackers, snacks or even a light meal. Great for day trips too.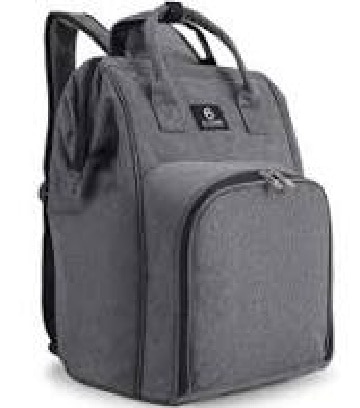 How can you experience sizzling and satisfying sex in your marriage if you can't even talk about it? But, as we all know, couples often struggle to understand their spouse and discuss their sex life. Getting the conversation started can be awkward, create more confusion, or result in conflict. So Pillow Talk: 40 Conversations about Sex for Married Couples provides a framework for communicating about a wide range of issues, from physical health to building trust to sexual fantasies. It will helps you learn how to ask questions, listen, and converse in a way that will avoid argument and promote understanding and intimacy. Each chapter introduces a topic, presents questions to ask one another, outlines a biblical viewpoint on the subject, and concludes with steps to help you take action on what you've learned.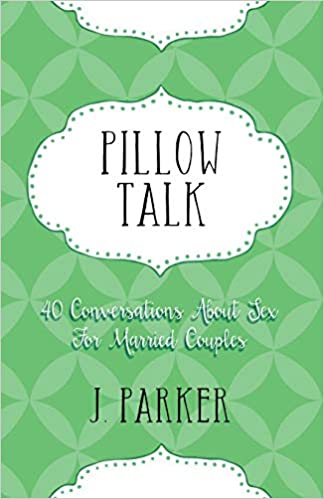 I know people who swear by their cotton blanket. I don't have one, but people say that are very soothing, relaxing, and comforting. So if you're someone who has trouble relaxing in bed for sex or for sleep, or your spouse does, think about a weighted blanket. The one we're linking to is 100% cotton and is filled with tiny glass beads that provide weight in strategic areas.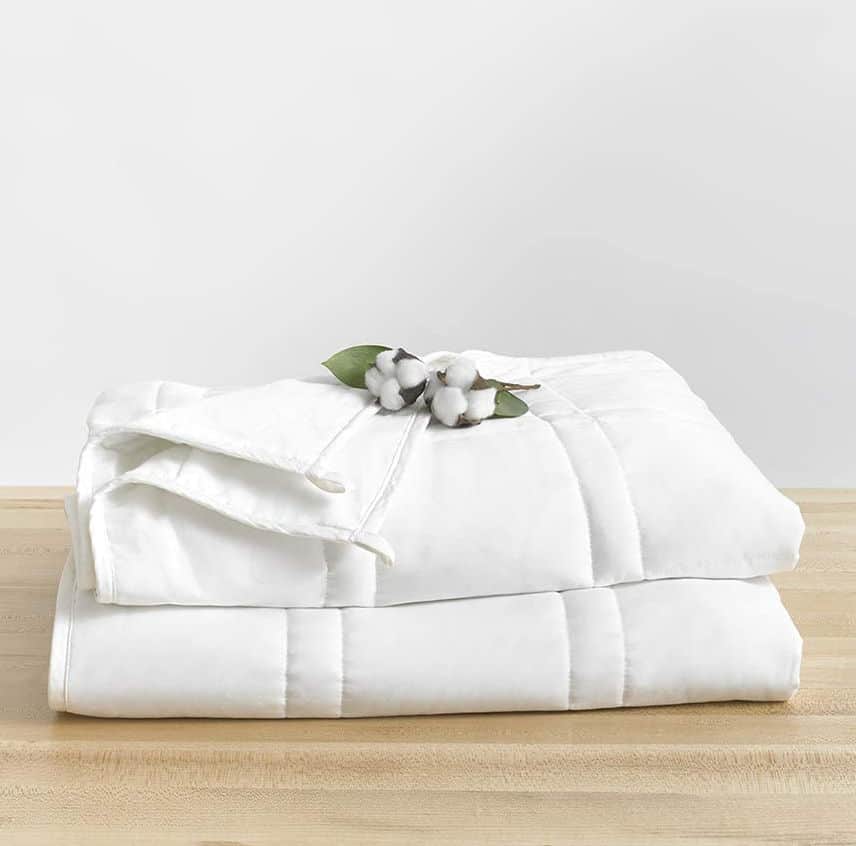 And finally, last but definitely not least, do you need a gift for yourself this holiday season? One that's good for your marriage, but also good for you as a woman and a sexual person? If so, consider giving yourself the gift of Sheila Gregoire's Boost Your Libido video course. Sheila is a leading Christian voice for promoting great sex and intimacy in marriage and encouraging women to embrace their sexual and sensual side. This course is packed with information that's included in 10 videos and an ebook guide. I'm working my way through the course now, and it's really terrific.