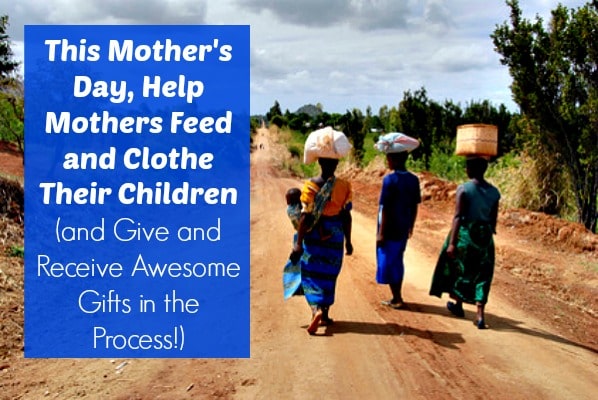 I've come to realize in recent years that the way you and I live, the way we feed and clothe and care for our children, isn't the norm. If you live in a house or apartment in the U.S. or Canada, if you can feed your children three meals a day (even if they complain about the food!), if they go to school every day or learn at home, if they have clothes to wear and shoes on their feet, then your life is not the norm. And neither is mine.
Because millions of mothers in the world don't have those things. They live in a hut or a shack or a cardboard box on the street. They struggle to feed their children even one good meal a day. They can't afford for their children to go to school. And their children have one set of clothes to wear, and likely no shoes.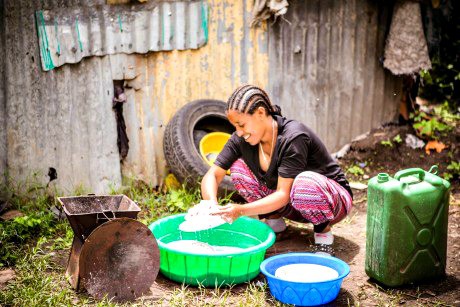 And for a long time, I didn't realize it. And maybe your don't either. We may know about poverty in theory, but we don't understand the reality of it.
We can't grasp the pain of a mother whose children are hungry, or the fear of a mother who is trying to protect her children while living on the street. We don't know what it means to have a child become deathly ill and not be able to see a doctor or buy medicine.
I'm not blaming us. We just don't understand, because that's not our norm. But for millions of women, that is their norm. And they're suffering, because they're just like us.
They are exactly like us. They want to care for and nurture and protect their children exactly the way we want to care for and nurture and protect  our children. But they can't. They don't have the resources.
That's the bad news. The good news is that we can make a difference. And one way we can make a difference is by partnering with Mercy House Global to buy beautiful fair trade Mother's Day gifts this year.
Mercy House is a Christian ministry that exists to engage, empower and disciple women around the globe in Jesus' name. And it encourages people with resources to say yes to the plight of women and their children living in poverty. You and I are the "people with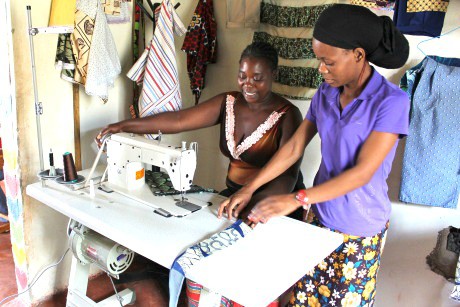 resources" – even if we don't think we have much to offer.
We can connect with and support Mercy House in lots of ways, but one of the easiest ways is by shopping. Mercy House supports groups of women artisans in impoverished countries who are working hard to earn money to support their families.
These women create beautiful handmade products that Mercy House buys at a fair price and sells to women in the U.S., Canada and other Western countries. These artisans are women who have nothing by the world's standards, but they are coming together to create businesses that will support them and their families.
And we can help and encourage them by buying their products. Shopping at the Mercy House store is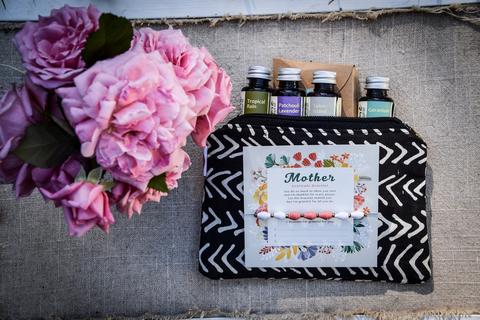 always a good idea, but it's a great idea this Mother's Day. The shop is featuring beautiful items designed especially for the special women in your life – and for you and me (drop a hint to the people who will be shopping for you this Mother's Day!) You'll find beautiful necklaces, bracelets, totes, purses, gift boxes, and travel sets (body wash, face wash and shampoo) and more.
If you're going to be buying any gifts for Mother's Day this year, I encourage you to take a look at what Mercy House has to offer. And ask your husband, children and others who might buy you a Mother's Day gift to shop at Mercy House. When you do, you'll be supporting women who are struggling to overcome crippling poverty and working every day to support and care for their children.
Would you share this article on social media, so that others will consider shopping at Mercy House for Mother's Day too?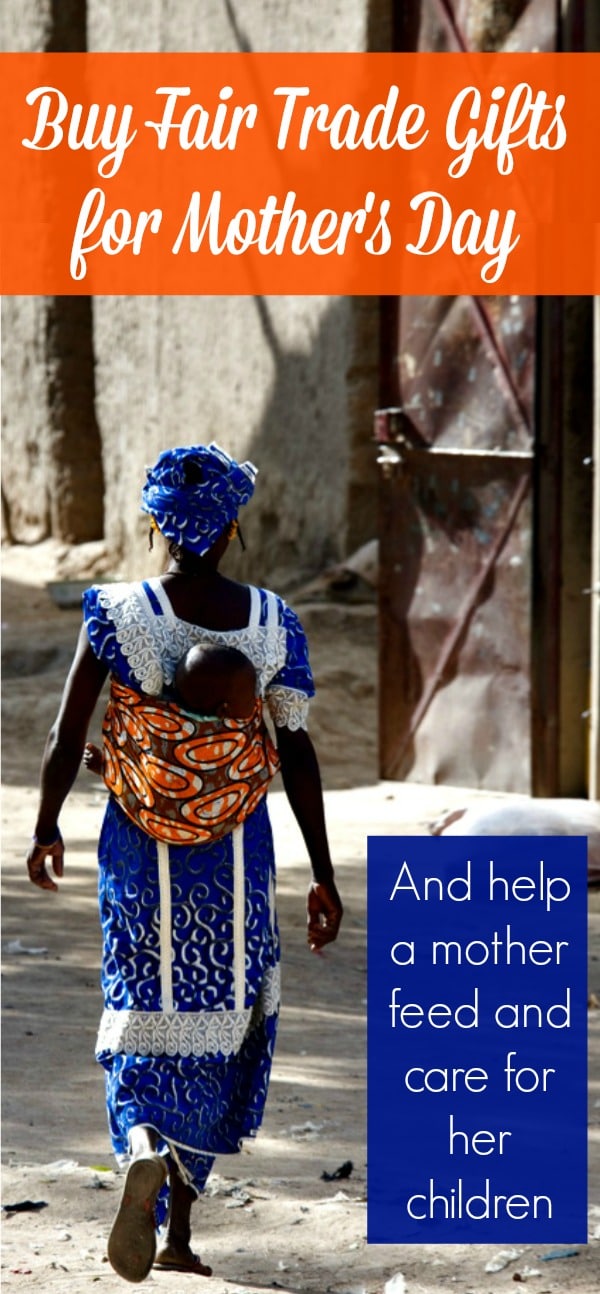 Sharing with Family Fun Friday.