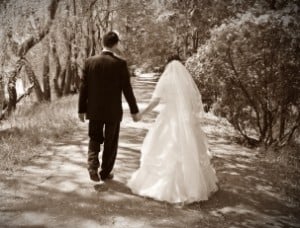 My husband and I were married 27 years ago today, on a cold, gray, rainy Saturday in a small town in central Pennsylvania. We're fortunate that the weather on your wedding day does not predict the climate of your marriage! I am exceedingly thankful for and blessed by my husband, who loves me, cares for me, and knows my flaws, but focuses on my strengths.
In honor of our anniversary, I wanted to share with you 27 things I've learned in our 27 years of marriage: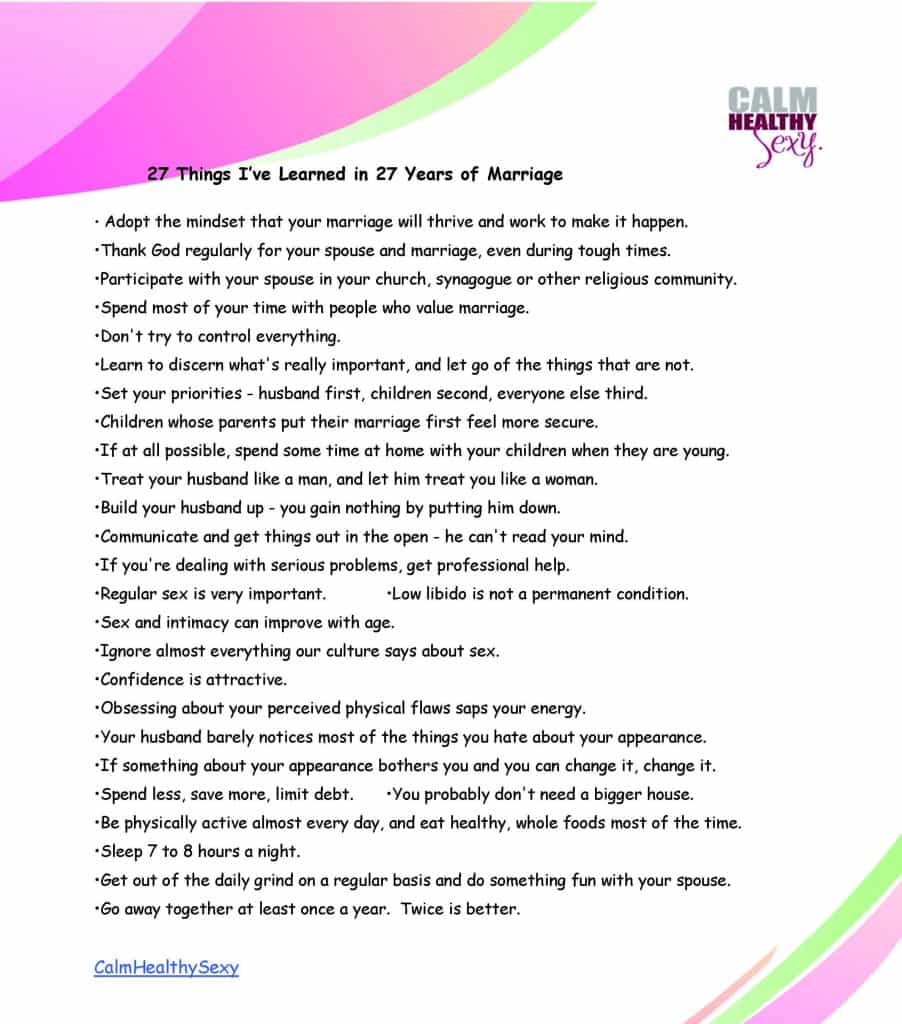 What have you learned about marriage? Whether you've been married many years or just a short time, you've undoubtedly learned a thing or two. I would love for you to share one or two (or more!) of your favorite lessons or tips in the Comments section.
Gaye
Linked to the blog hops at
Prowess and Pearls
,
Romance on a Dime
,
To Love, Honor and Vacuum
,
A Humble Bumble
, 
Matrimonial Monday
, 
Mom's Monday Mingle
,
This Gal Cooks
.
The Chicken Chick
,
I Gotta Try That
,
Naptime Review
,
Nifty Thrifty Things
,
No Ordinary Blog Hop
, 
Shaken Together Life
,
Or So She Says
,
Aloha Friday
,
Six Sisters Stuff
,
Best Posts of the Week
,
At Home Take 2
,
Sincerely Paula
, and
Twinkle in the Eye
.