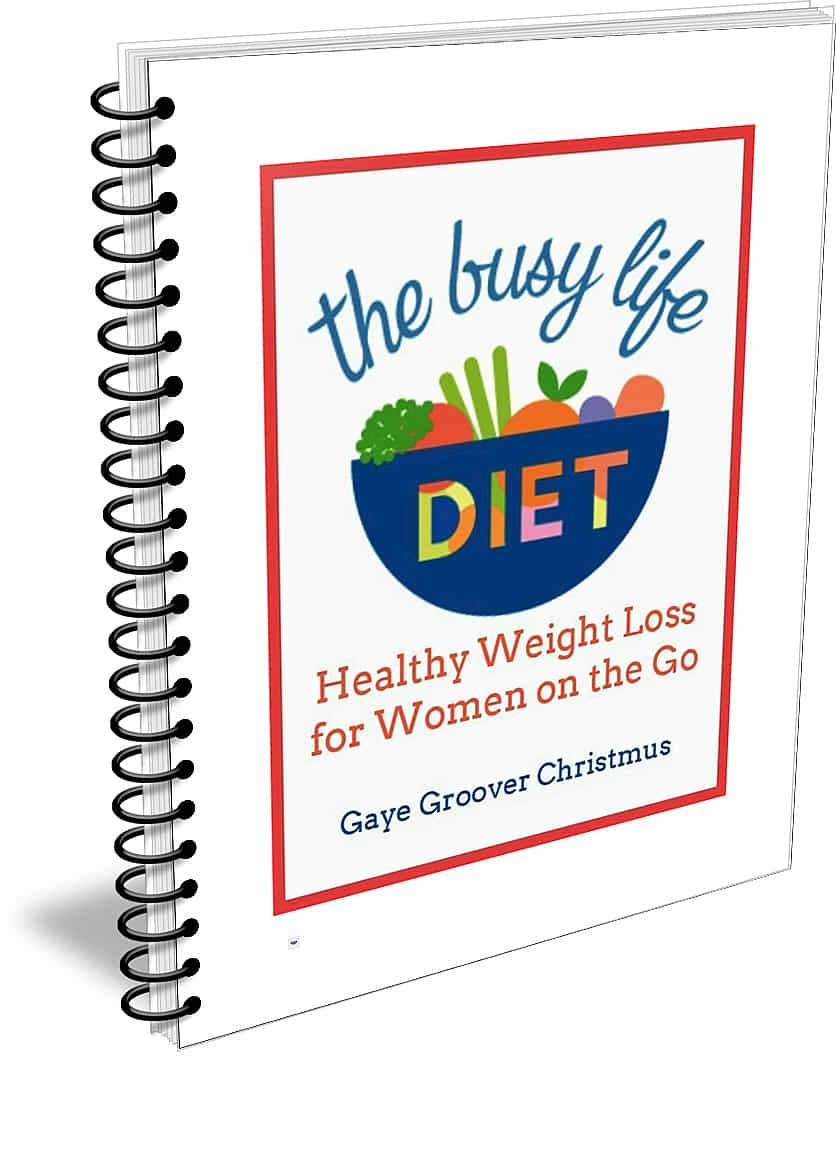 The busy Life Diet:
Healthy Weight Loss for Women on the Go
Create a healthy eating and exercise 

plan that will allow you to lose weight – in spite of your busy schedule

.

​
Get the Busy Life Diet E-Book plus Bonuses for just $9.95
Get the Following Bonuses When You Get the E-Book:
bullseye
QUICK START GUIDE
Get started right away! The Quick Start Guide includes an overview of the eating plan and tips for making it work for you and your schedule.
group
PRIVATE FACEBOOK GROUP
Need some encouragement and support as you begin eating healthier and work on losing weight? 
It's the perfect place to ask questions, share your struggles, and find new recipes and tips for sticking with the healthy eating plan.
About the Author: Gaye Christmus
My goal is to share simple, practical tips that you can use to live more intentionally, take care of your health, and enjoy your marriage. I'm just like you – a wife, a mom, an employee and a writer. I have a career, a home, a garden, a church, family, friends, and activities – and I know how all of those things compete for a woman's time and energy! I'm trying to maintain some semblance of balance in my life, and I want to help you do the same.​
The Busy Life Diet: Healthy Weight Loss for Women on the Go
Are you a busy woman with a job, family, marriage, business or other responsibilities that keep you on the go?
Are you looking for a healthy way to lose weight over the next few months?
Then, this weight loss program and e-book may be exactly what you need.
It was designed with you in mind!
Get the Busy Life Diet E-Book plus Bonuses for just $9.95
© {2017} CalmHealthySexy