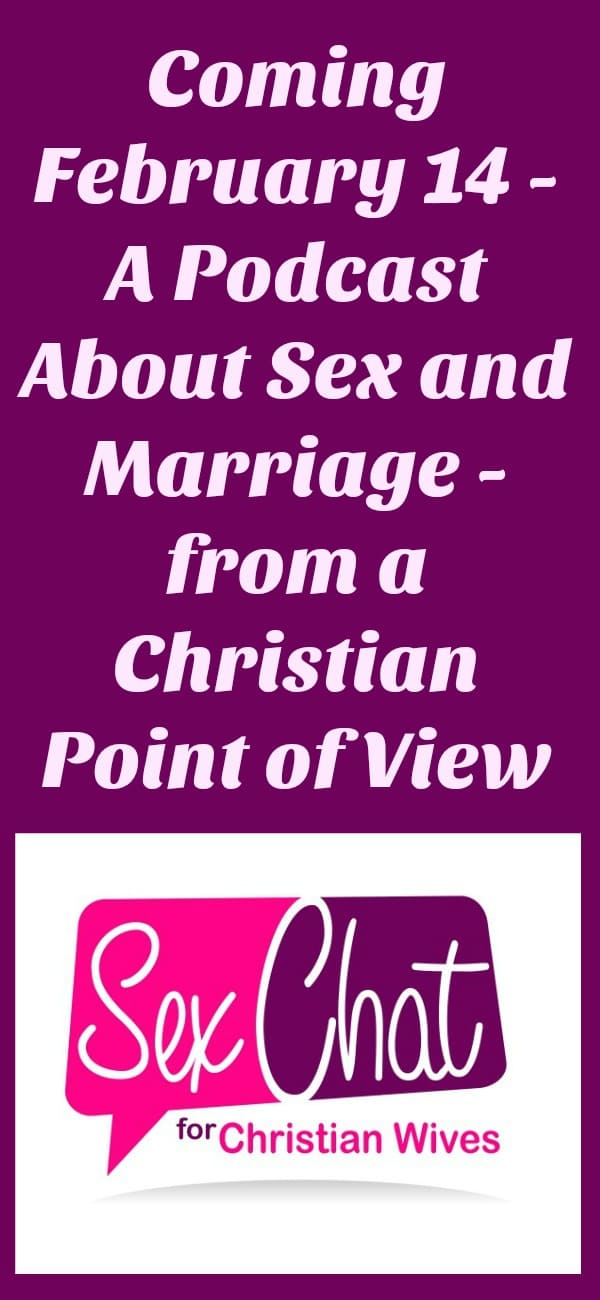 Just a reminder that a new podcast, Sex Chat for Christian Wives, will be launching next Tuesday, February 14. This podcast is a joint venture between J of Hot, Holy and Humorous, Bonny of Oyster Bed 7, and Chris of The Forgiven Wife, and me. We'll be talking about issues related to sex and intimacy in marriage from a Christian point of view. Our goal is to chat "around the kitchen table" (albeit by Skype!) about topics of interest to women. We'll launch with three episodes on the 14th, then will roll out a new episode every other week. (We hope to move to a new episode every week by this summer.)  The topics of our first episodes will include:
Getting in the Mood for Sex
Mismatched Sex Drives
Stress and Sex
50 Shades of Grey
Sex Positions
We'd love for you to visit our website, For Christian Wives, and follow us by email so we can let you know each time we release a new episode. You can also follow us on social media. And feel free to submit a question if you have one; we'll be answering questions submitted by listeners in future episodes.
Create your best life!
Get health and marriage tips by email + a free marriage resource