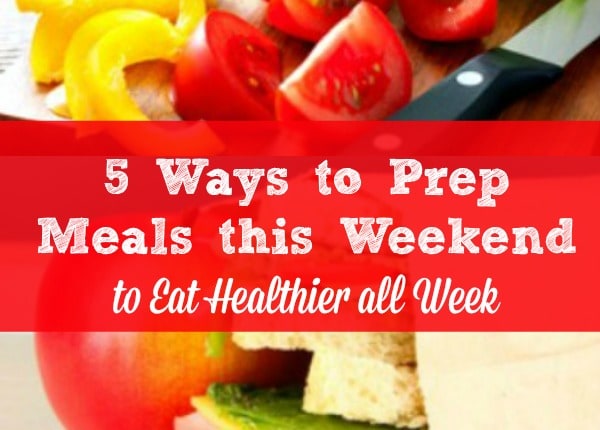 Feeding your family should be a joy and a privilege, but sometimes it seems like just one more thing on your to-do list.  Planning meals, shopping, cooking, and providing snacks for everyone takes a lot of time and feels like a lot of work! Believe me, I know the feeling! But knowing how to prep meals and snacks in a way that takes less time and requires less work can make it seem a lot more managemable.
While I can't guarantee that the process of feeding your family will ever be easy, I can suggest a strategy for making it a bit more manageable. The idea is simple but surprisingly powerful – take some time this weekend to organize  and prep meals and snacks for next week.
Trust me, you can make this work for you. I am not, by any stretch of the imagination, an authority on organization or meal prep! But I know from experience that doing a few things to get organized over the weekend makes my life a lot calmer and less stressful during the week. Knowing how to prep meals and snacks really makes a difference for me – and it can for you too. Here are 5 of my favorite strategies:
How to Prep Meals and Snacks this Weekend
• First, organize your refrigerator or pantry.  Does your refrigerator looks like a small explosion went off inside of it?  If so, it's time to take a few minutes to get organized. You want to be able to look in the refrigerator and see exactly what you have on hand to feed your family. Trust me – it's a small change that makes a big difference.
So clean it out (a quick clean, not a deep clean), get rid of stuff you aren't going to use, and organize things in a way that makes sense for you and your family. Take note of what you have on hand that can be used for meals or snacks this week and add the things that are running out to your grocery list.
• Second, plan your menu.  You may already do this, but in case you don't – let me strongly recommend it!  Sit down on Friday evening or Saturday morning (or whatever day works for you) and plan your family's meals for the next week, taking into consideration work schedules, evening activities and meetings.
Then write out a grocery list, based on the menu, and shop for the groceries you'll need for the week.  I do this almost every week, and it saves a lot of stress and hassle. When I don't do it, I always regret it!
• Third, put your Crockpot to work for you.  On Saturday morning, put a whole chicken (or several large chicken breasts) into your Crockpot with a little bit of water or broth.  (Amazon affiliate link – I use this programmable Crockpot, which makes my life just a little bit easier.)  Let it cook all day on low.
In the early evening, take it out and let everything cool down a bit.  Remove the meat from the chicken and shred it (or refrigerate it and shred it later). Then it's ready to use for a couple of meals during the  week – a chicken dinner, chicken tacos, chicken stir fry, or a casserole.
Next, wipe out the Crockpot and put in a pork roast or London broil with some water or broth.  Let it cook all night on low.  On Sunday morning, remove it and let it cool a bit, then shred it for next week. You can mix it with barbecue sauce for sandwiches or with salsa for tacos or burritos, or just serve it with rice and a salad.
• Fourth, organize breakfasts and snacks for next week.  Think about your family's schedule for the coming week.  Will you need grab-and-go breakfasts some days?  Can you put together some smoothie packs so that you can whip up healthy smoothies in a hurry? Will you need healthy snacks that the kids can eat at home after school, or quick snacks that they can eat in the car?
Get some things organized and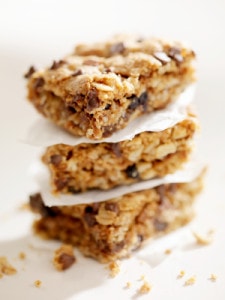 ready to go, so you're prepared before the weekday craziness begins.  Make some homemade energy bars, healthy homemade granola, or muffins.  Package nuts or trail mix in snack bags or small containers that the kids can grab on the way out the door.
• Fifth, do some prep work.  It's easier to wash fruits and vegetables and cut them up on Sunday afternoon than to do it on Wednesday evening after school, work, choir and soccer practice – just sayin'!  So take an hour to wash fruits and vegetables, cut up vegetables that will be needed for recipes and salads, grate cheese  (it freezes well) – anything that will save you time and hassle on weeknights.  For more weekend food prep ideas, check out 10 Ways to Prep Food on Sunday to Eat Healthier All Week.
Feeding your family well takes time and effort, but knowing how to prep meals and snacks on the weekend can save a lot of time and make it a little bit easier.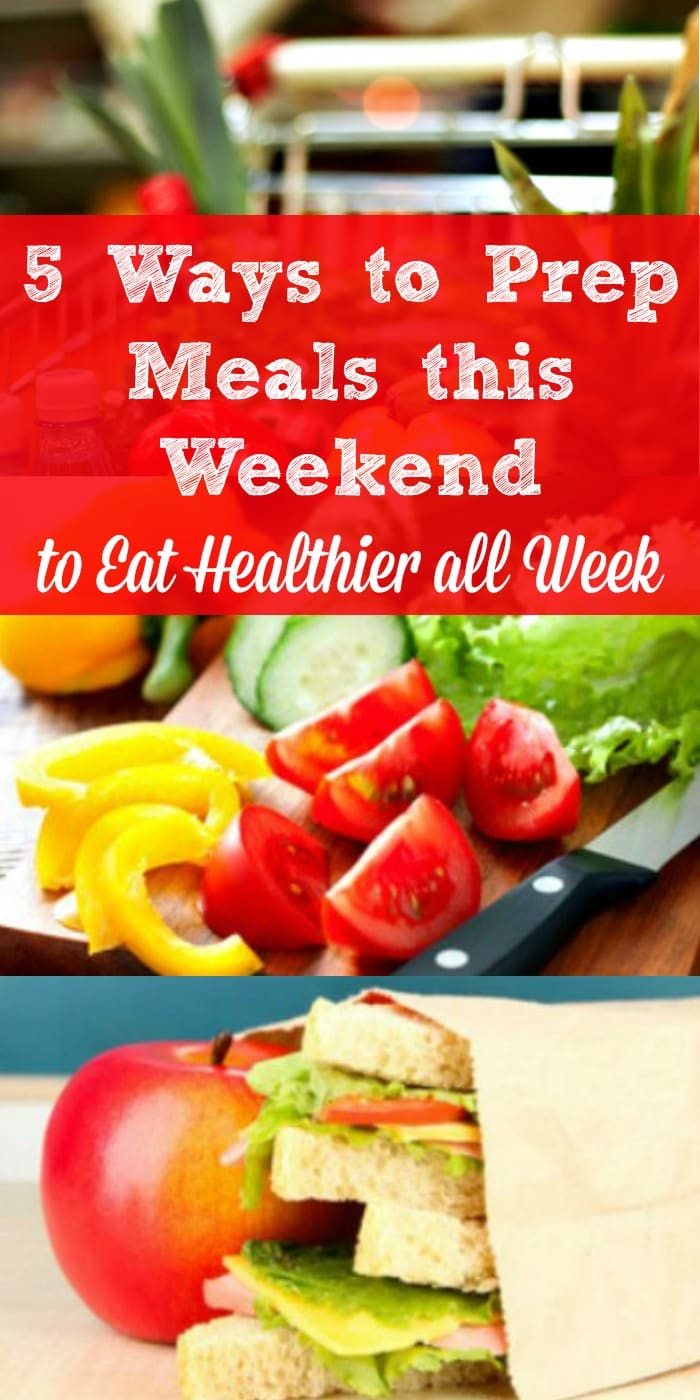 Create your best life!
Get health and marriage tips by email + a free marriage resource