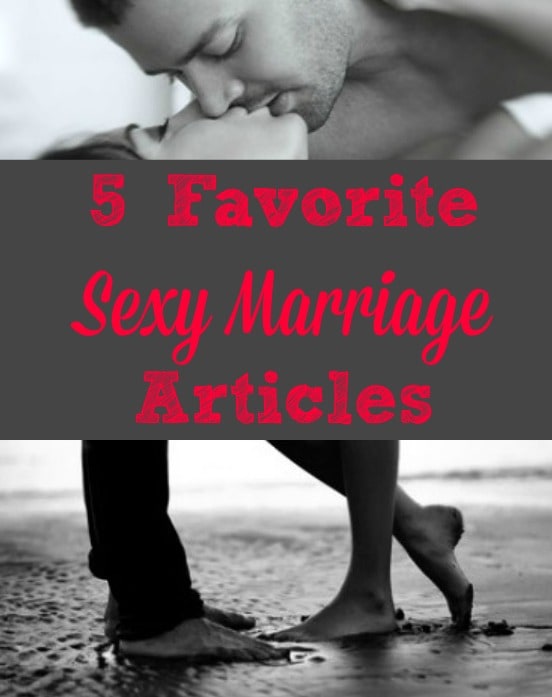 Although I try to balance the articles on CalmHealthySexy between sex topics and healthy living topics, I have to admit that the sex and intimacy articles tend to get the most traffic. And in a lot of ways, that makes sense.
Because it's fairly easy to find good advice on how to eat well, make time for exercise, lose weight, and otherwise take care of your health. But it's not so easy to find good advice on creating a sexy marriage – tips on how to feel sexier and enjoy sex and intimacy in your marriage.
Yes, there's a lot of sex advice available online, but let's face it – most of it isn't written for married women! And little of it focuses on how really, really hard it can be for married women to manage their lives, families and schedules and still have time for – and interest in – creating a sexy marriage.
So in 2016, as in previous years, most of the top articles on this blog focused on that very thing – offering practical ideas that busy wives and moms can do to feel sexier, embrace their sexuality, and enjoy having sex with their husbands.
Favorite Sexy Marriage Articles
Essential Oils for Sex and Intimacy
This was by far the most popular article on the blog this year. And I think that makes sense, because a lot of women are looking for simple ways to boost their sexuality and create a sexy marriage – and some essentials oils may be able to do just that.
18 Ways to Spice Up Your Marriage
This article focuses on really simple things you can do to add a little spice or interest to your marriage. None of the suggestions are complicated – they're small things that even the busiest woman can do to give her marriage a boost.
5 Ways to Think and Act Like Your Husband's Lover
It's easy for us to think of ourselves as a wife, mom, homemaker, teacher, employee or friend – or any of the many other roles we tend to take on. But after we've been married for a few years, it becomes hard to think of ourselves as a lover. So this article gives five simple suggestions for re-framing our thinking about and beginning to think of ourselves as our husband's lover.
3 Words that Can Transform Your Sex Life
Sometimes sex just seems like it's too much trouble! It takes time and energy that you just don't have. But this article encourages you to look at it in a different way, and to consider three simple words that can transform your sex life from an obligation to one of the best parts of your life and marriage.
Once in a While, Your Husband Needs a Girlfriend
No, your husband doesn't need a girlfriend on the side! But he does need, every now and then, the "girlfriend treatment." So this article encourages you to think back before your marriage and do some of the things for him that you did when you were his girlfriend – just for fun and to add a little excitement to your marriage.
I hope these articles will give you some ideas for improving sex or increasing intimacy in your marriage. I encourage you to read two or three of them and then pick one thing to try this week – something that could help you feel a little bit sexier or might add a little bit of spice to your marriage.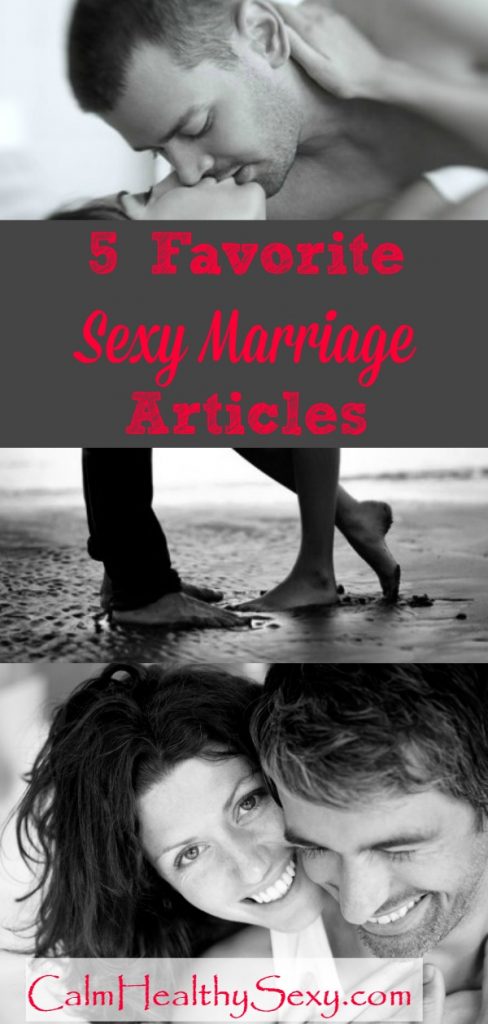 Create your best life!
Get health and marriage tips by email + a free marriage resource