Welcome to Calm.Healthy.Sexy. – The life you really want.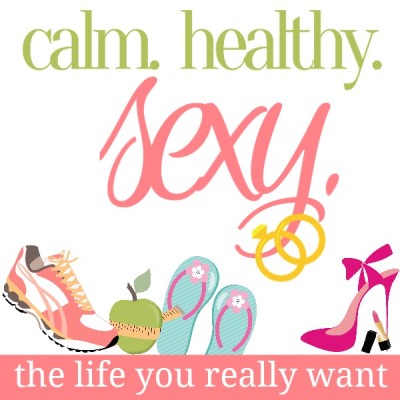 Welcome! I'm so happy you stopped by. If you're a married woman who's longing to take better care of herself and invest a bit more time and energy in her marriage, this is the place for you. At Calm.Healthy. Sexy., we talk about practical things women can do to take care of their physical and emotional health and strengthen their marriages, in the midst of managing all of their roles and responsibilities.
Please take a few minutes to look around – I hope you'll find information, ideas and tips that help you live a calmer, healthier and sexier life.  And I'd love for you to subscribe and follow Calm.Healthy.Sexy. by email (you can subscribe using the pink bar at the top of the page or the "Don't Miss a Post" box on the right).  When you sign up I'll send you my free ebook – 17 Ways to Live Calmer, Healthier and Sexier – Starting Today.
The Basics
Calmer Life
Happier Marriage
Healthier Life
Sexier Life